'HYBE Respect Jimin' Trends As Label Supposedly Disrespects The BTS Member!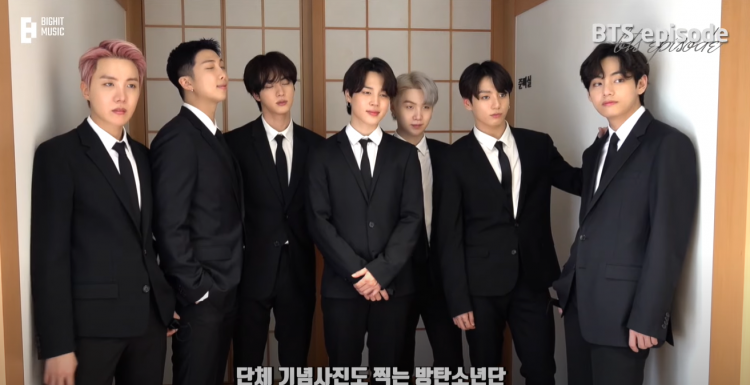 Haters, or anti-fans, have always been prevalent in the K-pop industry. They are known for dropping malicious nicknames, committing disrespectful acts, and spreading false rumors.
Thus, it comes to the surprise of fans of a K-pop group when the group's label accidentally uses one of the malicious nicknames in an official video.
More specifically, ARMYs (the fandom name of BTS) have recently called out HYBE to respect BTS's very own Jimin, after the upload of a recent behind-the-scenes video that contained a disrespectful nickname.
On the 28th of October on BTS's BANGTANTV YouTube channel, a new 'EPISODE' from the 76th United Nations General Assembly (also known as UNGA) was uploaded. Previously in September, BTS attended the event as speakers and special presidential envoys for South Korean President Moon Jae In.
This was a very proud moment not just for BTS fans but for the whole K-pop industry.
Fans were upset at the video however as a subtitle in the clip used a nickname that was coined by anti-fans or haters. In the aforementioned scene, the nickname "Chicken Jimin" ("Dalg Jimin") was added.
Although it is common for HYBE to use BTS's nicknames in their video subtitles, this specific nickname had a malicious origin as BTS Jimin's anti-fans are known to commonly use 'Chicken Jimin' to hate on him online.
Thus, ARMY made "HYBE RESPECT JIMIN" trend to show their distaste towards the mistake, hoping that HYBE will change the subtitles and to stop the agency from using 'Chicken Jimin' in future BTS videos and content.
Fans hope that HYBE will be more careful in using nicknames for the members of BTS as ARMYs are very particular on content released regarding BTS.
As of writing this article, HYBE has not yet released any statement or updated the BTS video.
Stay tuned for more news and updates regarding your favorite K-pop artists!
© 2023 Korea Portal, All rights reserved. Do not reproduce without permission.