Girls' Generation's Taeyeon Victim Of Real Estate Fraud? SM Entertainment & SNSD Member Drop Statement!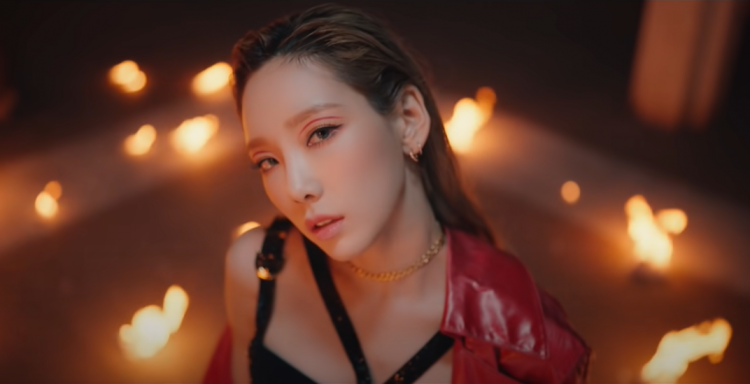 As of writing this article, today on the 28th of October, it was reported that a real estate investment company has tricked around 3,000 people into buying a property with false information.
The investment company tricked the victims into thinking that the land they were selling was developable, as opposed to the truth that it was being protected as a forest conservation area under the Forest Protection Act.
As per reports, a popular comedian was recruiting rich people to invest and among the victims was a famous girl group member!
Following the report, news outlets identified the comedian as Ahn Soo Mi and the girl group member A as Girls' Generation's Taeyeon.
Following the reports, an insider from SM Entertainment expressed, "It is difficult for us to confirm the information as it is related to our artist's assets."
Furthermore, Ahn Soo Mi revealed that she has been working as a freelancer in real estate and that she had never even met Taeyeon or tricked rich people. The comedian added that she will be taking legal action against the accusation.
Following this, Girls' Generation's Taeyeon dropped this statement on her Instagram Stories:
"I've lived away from my family since I was young, so my wish for the rest of my life was to find a home for my family that's closer to the area where I work and live, and my dream was to create a spot just for my family. With consent from my family, my parents took a look at the place with their own eyes and made the decision with the same dream I have. I'm writing this because it appears that my objective is being painted in a way that's different from what I intended. Please refrain from misunderstandings, guesses, and speculation. I was unilaterally informed about the damage, so I am waiting for the situation to play out for now. It upsets me to have to be speaking about these things, but it is to ask the people who are misunderstanding and viewing it unfavorably to refrain from jumping to any more conclusions."
"I'm not crazy enough to do speculative buying," Taeyeon added.
© 2023 Korea Portal, All rights reserved. Do not reproduce without permission.
Tags:
kwave
,
kwave news
,
kwave updates
,
Kpop
,
kpop news
,
Kpop updates
,
SM artists
,
SM
,
SM Entertainment
,
SM Entertainment artists
,
SM Entertainment news
,
SM Entertainment updates
,
SM Entertainment SNSD
,
SM Entertainment Girls Generation
,
SM Entertainment Girls Generation Taeyeon
,
SM Entertainment Taeyeon
,
SM Entertainment SNSD Taeyeon
,
SNSD
,
SNSD news
,
SNSD updates
,
SNSD Taeyeon
,
SNSD Taeyeon news
,
SNSD Taeyeon updates
,
Girls' Generation
,
Girl's Generation News
,
Girl's Generation Updates
,
Girls' Generation Taeyeon updates
,
Girls' Generation Taeyeon news
,
Girls' Generation Taeyeon update
,
Taeyeon
,
Taeyeon news
,
Taeyeon updates