Fans & Netizens Express Distaste Due To Red Velvet's Joy Inactivity On Dear. U Bubble!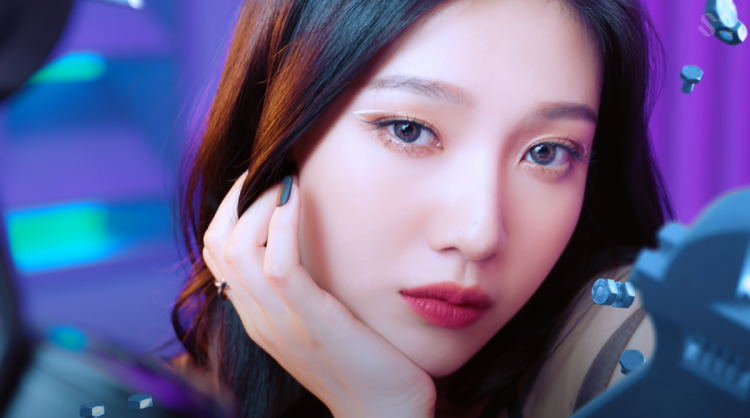 Should K-pop idols show more initiative in making their presence active on applications that have them interacting with fans?
Dear. U Bubble is a paid subscription service where netizens and fans can get messages from their favorite artist. The messages are only seen by subscribers on Dear. U Bubble and fans can also reply to messages. Furthermore, artists can see messages from fans altogether.
Thus, when an artist is on Dear. U Bubble, they have to be active to make subscribers want to subscribe once again. But a member of SM Entertainment's Red Velvet has been called out by fans due to her inactivity.
On the 14th of October, a community post called out Red Velvet's Joy due to her inactive status on Bubble, her last post being on the 15th of September 2021.
This means that Red Velvet's Joy has been inactive for a full month, not sending any content through the private messaging application area. Notably, the application has a subscription service and many fans are upset that they had neglected Joy's page for a long time.
Notably, the terms and conditions for Dear. U Bubble explains that if the artist has not posted in over a month, the subscriber of the application can apply for a refund.
Furthermore, the post also said that the other members of Red Velvet regularly send Bubbles and that Joy used to only send approximately two to ten messages per month before the issue was recently brought up.
A lot of ReVeluvs, the fandom name of Red Velvet, explained their disappointment in Red Velvet's Joy's lack of communication in the application as fans pay for the service.
"Honestly, I think that as long as a week passes without a Bubble, they're taking you for a fool. The artists will be sending their friends or lovers a few texts a day but they can't even send fans who are feeding them just one message a week? I think it's a real problem. It's a paid service for crying out loud," a fan noted.
© 2023 Korea Portal, All rights reserved. Do not reproduce without permission.
Tags:
kwave
,
kwave news
,
kwave updates
,
Kpop
,
kpop news
,
Kpop updates
,
SM
,
SM artists
,
SM Entertainment
,
SM Entertainment artists
,
SM Entertainment Joy
,
SM Entertainment Red Velvet
,
SM Entertainment Red Velvet Joy
,
Red Velvet
,
Red Velvet News
,
Red Velvet Updates
,
Red Velvet Dear. U Bubble
,
Dear. U Bubble Red Velvet
,
Dear. U Bubble
,
Dear. U Bubble news
,
Dear. U Bubble updates
,
Red Velvet Joy
,
Red Velvet Joy news
,
Red Velvet Joy updates
,
Joy
,
Joy news
,
Joy updates
,
Joy Dear. U Bubble
,
Dear. U Bubble Joy
,
Red Velvet Joy Dear. U Bubble
,
Dear. U Bubble Red Velvet Joy
,
Reveluvs