T-Ara's Eunjung Signs With New Acting Agency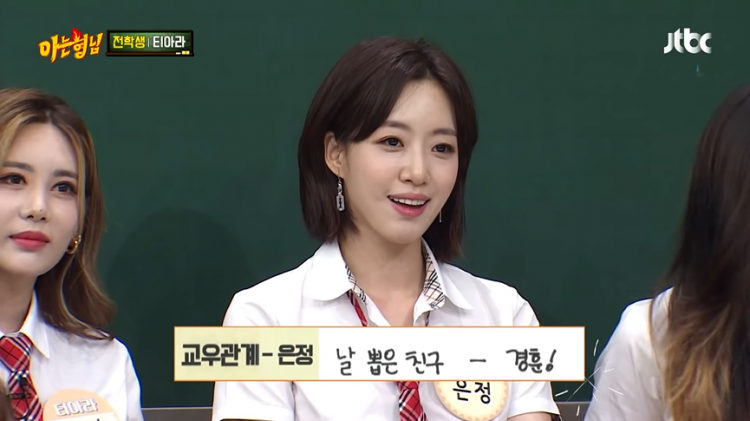 In July, MBK Entertainment girl group T-Ara celebrated its 12th anniversary by holding a special V Live broadcast with fans. During the broadcast, fans received a piece of exciting news from T-Ara. The MBK Entertainment girl group revealed that they are working hard on preparing for a comeback after 4 years!
"How many years has it been already? The last time we released an album was in 2017. Four years have passed already," T-Ara member Hyomin revealed.
Although the girl group did not announce a specific date for the comeback, the members dropped hints for fans.
"It's not going to snow in October, is it?" T-Ara members jokingly said during their 12th-anniversary live broadcast.
Meanwhile, on September 27, it was reported that T-Ara member Eunjung has signed with a new agency specializing in handling actors.
In an official announcement, South Korean acting agency Management KOO confirmed that T-Ara's Eunjung has signed an exclusive contract with them.
"We have signed an exclusive contract with actress Ham Eun Jung. She is an all-around actress who boasts her inexhaustible talents not only in acting but also in music and entertainment. We are very happy to have formed a precious relationship with Ham Eun Jung once again based on the strong faith and trust we have built up over the years. We plan to continue to be a dependable companion so that actress Ham Eun Jung can show more variety of colors in the future to come, so we ask for your unchanging love and support," Management KOO announced.
Management KOO and T-Ara's Eunjung have a history of working together prior to the news. Previously, the agency has managed Eunjung's acting activities while she was still signed with MBK.
Prior to becoming a member of T-Ara, Eunjung has dabbled into acting made her debut in "Little Women" as the young In Deuk. Since then, she has starred in a variety of dramas including "Coffee House," "Dream High," "Queen Insoo," "Love on a Rooftop," "Sisters-in-Law," "Lovely Horribly," "Case Cell Division," and "Be My Dream Family."
© 2023 Korea Portal, All rights reserved. Do not reproduce without permission.