'Mr. Queen' Actor Kim Jung Hyun Posted His First Instagram Update Since His Controversy With Seo Ye Ji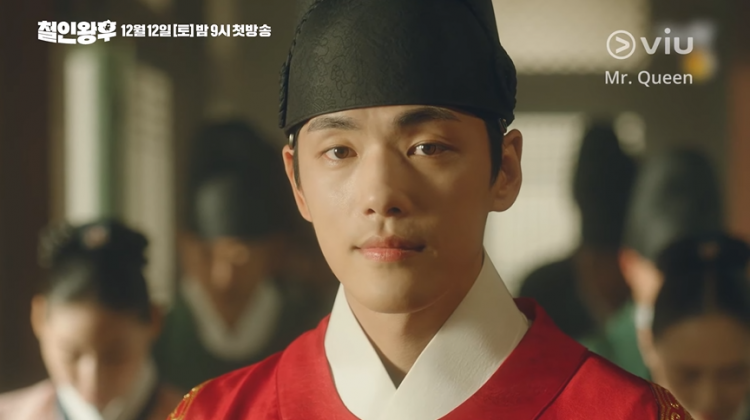 In April, "Mr. Queen" actor Kim Jung Hyun was swept in a gaslighting controversy involving "It's Okay to Not Be Okay" actress Seo Ye Ji.
Because of the controversy, the actor penned a handwritten apology towards his "Time" costar Seohyun of Girls' Generation as well as to everyone involved in the production of the drama. Kim Jung Hyun also expressed his sincerest apology towards his fans who have supported him on his journey in the entertainment industry.
In May, the actor once again expressed his apology towards the director of the K-Drama "Time" and shared his hopes to be able to return to the industry in the future.
Now, more than five months since the controversy, Kim Jung Hyun posted his very first Instagram update.
In his Instagram post, Kim Jung Hyun posted a picture of a bench with a quote saying "This too shall pass."
Kim Jung Hyun also wrote a long letter to accompany the post.
The "Crash Landing On You" star expressed that he took the courage to write the post in order to give an update about what he has gone through for the past months. Read the translation of Kim Jung Hyun's post below.
"Hello, this is Kim Jung Hyun.
I'm sorry if there's anyone having any inconvenience with me writing this post. I took the courage to convey my feelings especially for those who have worked hard for me and prayed for me.
For the past few months, it felt as if I was floating not knowing where the bottom is. I've been busy chasing myself, and I'm futile with no place to put my mind. It was hard for me to endure myself like that. But at the same time, it was a time that allowed me to delve into the depths of my heart.
I am a very lacking person. I am sorry for not taking responsibility for the choices I made. I've been busy blaming others and admit my fault for not maintaining my own health. This post is also a self-reflection letter where I can look back on myself.
I am an actor. No matter how much I think about how I can repay and how I can face the public again, I have realized all I could do is act. That's how I met Story J Company, my agency, and I gained courage after seeing how they accepted me as I am and how they promised to take care of me. I was impressed by their warm impression. Thank you for being a companion I can walk with.
I would also like to express my gratitude to those who worked with me at my former agency. Without them, I wouldn't be where I am today. We wish each other bright days in the future. Also, thank you to the many reporters who pointed out my mistakes before it was too late and sent me various messages through the articles.
Lastly, to the fans who waited and gave me strength until now, I bow my head and express my deepest gratitude. Because of you, I was able to gain strength. I will keep in mind the sincerity you have sent me and live a life that is fortified from that so as not to fall over and even if I fall, I will get up and walk again.
I will walk carefully moving forward. I will live a good life and focus on acting so that I can repay you with a good image. Once again, I apologize to everyone who has been hurt because of me. And I will devote myself to becoming a better person."
© 2023 Korea Portal, All rights reserved. Do not reproduce without permission.
Tags:
Kim Jung Hyun
,
Seo Ye Ji Kim Jung Hyun issue
,
Did Kim Jung Hyun dated Seo Ye Ji
,
Seo Ye Ji Kim Jung Hyun text messages
,
Kim Jung Hyun relationship Seo Ye Ji
,
Kim Jung Hyun news
,
actor Kim Jung Hyun
,
Kim Jung Hyun apology
,
Time actor Kim Jung Hyun
,
Seo Ji Hye dating Kim Jung Hyun
,
Kim Jung-hyun Mr. Queen
,
Mr Queen Kim Jung Hyun
,
Kim Jung Hyun Instagram updates
,
kwave
,
Kdrama
,
Mr. Queen