An Asian Tradition: BLACKPINK's Rosé Reveals Her Strict Routine Prior To Any Event!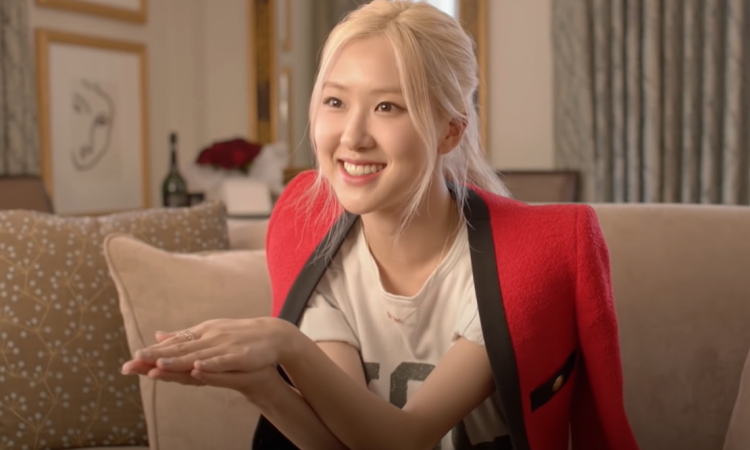 The Met Gala was previously greeted with the presence of multiple K-pop artists and among them is BLACKPINK's very own Rosé!
Ahead of making her appearance on the Met Gala though, the BLACKPINK vocalist was revealed to have done a very important and relatable ritual.
Notably, BLACKPINK's Rosé is among one of the most popular K-pop idols in the world. Her sweet voice can serenade anyone and her stage presence is no joke, alongside her visuals. But just like most people, Rosé has a ritual before every important event.
As of writing this article, yesterday on the 17th of September, Vogue uploaded a video on their official YouTube channel entitled "Get Ready For The Met Gala". In the clip, Rosé was handed a meal for her to eat as she was preparing for the highly anticipated Met Gala.
But when she was given the meal, BLACKPINK's Rosé was able to spot that there was something missing. Just like most Asians will do, Rosé was looking for the rice in the meal that she was given.
"Do we have rice?" Rosé adorably asked.
When a member of the staff informed her that they did not have any rice, the BLACKPINK member was simply surprised. "We don't have rice? It came with rice yesterday," Rosé noted.
BLACKPINK's Rosé then revealed that she has to have rice before she does anything important. The very prestigious Met Gala was the event she was preparing for, thus she absolutely needed to have rice.
For BLACKPINK's Rosé, before any important event or happening, she always has to have rice.
BLINKs (the fandom name of BLACKPINK) and netizens then noted that Rosé was very relatable as rice is a must for most Asian people, especially before important events as one should not be hungry during them.
Stay tuned for more updates on the members of YG Entertainment's BLACKPINK!
© 2023 Korea Portal, All rights reserved. Do not reproduce without permission.
Tags:
Rose
,
Rose news
,
Rose updates
,
Rosé routine
,
Rosé tradition
,
Met Gala Rosé
,
Rosé Met Gala
,
Vogue Rosé
,
Rosé Vogue
,
blackpink rose
,
BLACKPINK Rosé news
,
BLACKPINK Rosé updates
,
BLACKPINK Rosé routine
,
BLACKPINK Rosé tradition
,
Vogue BLACKPINK Rosé
,
BLACKPINK Rosé Vogue
,
Met Gala BLACKPINK Rosé
,
BLACKPINK Rosé Met Gala
,
kwave
,
kwave news
,
kwave updates
,
Kpop
,
kpop news
,
Kpop updates
,
YG
,
YG artists
,
YG Entertainment
,
YG Entertainment artists
,
YG Entertainment news
,
YG Entertainment updates
,
YG Entertainment BLACKPINK
,
YG Entertainment BLACKPINK Rosé