Did Wendy Spill The Tea About Red Velvet's Contract Renewal?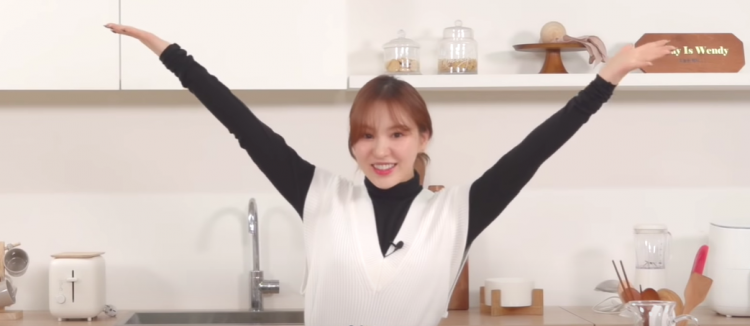 The standard contract length for K-Pop groups is seven years, thus the infamous seven-year curse. Taking this into account, it is safe to assume that Red Velvet's contract with SM Entertainment could have expired last month. That is when we consider their official debut date: August 1, 2014.
Until today, ReVeluvs are still waiting for confirmation whether the Red Velvet members especially Irene, Seulgi, Wendy, and Joy renewed their contract with their agency. It is important to take note that Red Velvet's maknae, Yeri, didn't join the group until March 2015.
More than a month since Red Velvet's 7th anniversary, SM Entertainment is yet to officially announce the status of the girl group's contract.
Instead of the missing official announcement from SM Entertainment though, Red Velvet's Wendy could have dropped a major hint about the status of their contract with the agency.
After recording her radio show, "Wendy's Youngstreet' on SBS Radio, Wendy spent some time with her fans. This is when a fansite asked Wendy what she'd be doing this Saturday.
"... I'll be taking pictures. No, like... For later... Hmm, I feel like it'd be okay to tell you though?" Wendy replied to her fansite.
Despite the hesitation at first, Wendy revealed that she will be taking Season's Greetings pictures.
Red Velvet has carried on the tradition of releasing Season's Greetings every year since 2016. And if they are shooting for one it is to be released for the year 2022.
As such, Wendy's confirmation that she will be shooting for their Season's Greetings could be a huge sign that the girls of Red Velvet have decided to renew their contract with SM Entertainment. After all, it will be highly unlikely for the SM to produce a line of merchandise for artists who are leaving the agency.
Still, until the official announcement is made nothing is confirmed with regards to Red Velvet's contract with SM Entertainment. Stay tuned for more updates!
© 2022 Korea Portal, All rights reserved. Do not reproduce without permission.