Red Velvet Yeri's Staff Apologizes To ReVeluvs For Recent Video Call Fansign Scandal!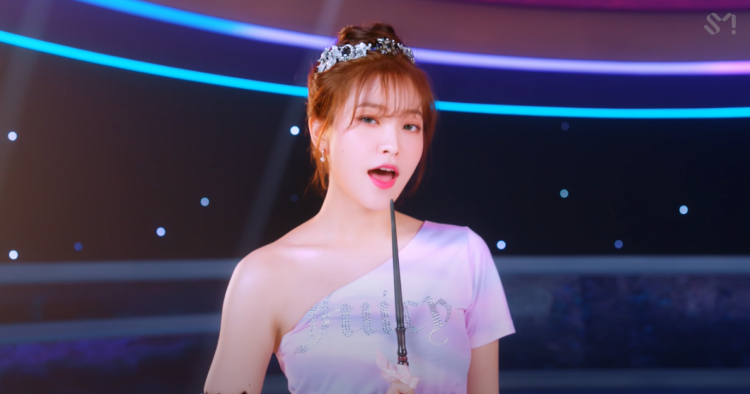 Just recently, a staff member under Yeri of SM Entertainment's Red Velvet was rude towards ReVeluvs (the fandom name of Red Velvet) in a recent video call fansign. As per the fan, they were not able to properly hear the audio in the video call.
As per reports, the staff in the fansign event started to falsely explain to Red Velvet's Yeri that the fans were doing this on purpose to 'see how Yeri would react'.
"They are just continuously taking screenshots while saying they can't hear to see your reaction. As soon as the call starts, they start continuously taking screenshots and purposely say that to try to drag time and to see your reaction and upload it straight on Twitter," the staff falsely told Yeri.
Following this, the fans showed their disdain towards the action of the staff member. A couple of fans have even claimed that he was 'mansplaining things falsely' to the Red Velvet members. Other fans plainly called him out for being rude to the fans who paid for the event.
Not long after the issue came to light, Soundwave (the organizer of the fansign) went on to upload an apology due to the issue going viral.
Soundwave's apology was as follows:
"Hello. This is Soundwave. We are very sorry to have concerned fans due to the staff that conveyed unclear facts to the artist during the fansign for Red Velvet's Yeri today. We have recognized the severity of the situation internally and we will pay special attention to make sure such things do not happen again. Once again, we sincerely apologize to the fans."
Aside from this, Soundwave has also previously been accused of changing the time of the calls without prior notice. Sometimes even moving a whole hour earlier than planned, only letting fans know 10 minutes prior to the event
Hopefully, the fans will get the respect that they receive in future fansign events!
© 2023 Korea Portal, All rights reserved. Do not reproduce without permission.
Tags:
kwave
,
kwave news
,
kwave updates
,
Kpop
,
kpop news
,
Kpop updates
,
SM
,
SM artists
,
SM Entertainment
,
SM Entertainment artists
,
SM Entertainment news
,
SM Entertainment update
,
SM Entertainment updates
,
SMTOWN
,
SM Town]
,
SM Entertainment Red Velvet
,
SM Entertainment Red Velvet Yeri
,
Red Velvet
,
Red Velvet News
,
Red Velvet Updates
,
Red Velvet Yeri
,
Red Velvet Yeri news
,
Red Velvet Yeri updates
,
Yeri
,
Yeri news
,
Yeri updates
,
Reveluvs