'The Matrix Resurrections' Trailer Recently Dropped & Fans Are Disappointed Due To A Certain Absence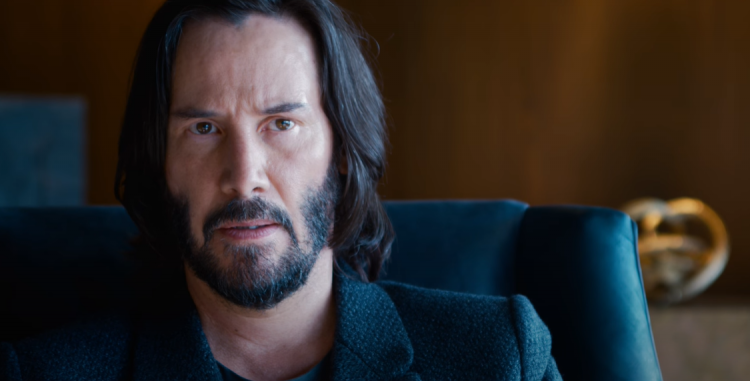 The first Matrix movie was released on the 26th of May 1999 and since then, the film has birthed out 2 more movies, making Matrix one of the most beloved franchises of all time. Recently, the trailer for the fourth Matrix movie dropped and fans were truly hyped, for the most part.
As of writing this article, two days ago on the 9th of September, Warner Bros. dropped the first trailer for the fourth Matrix movie, "The Matrix Resurrections" and although almost everyone was thrilled, there was one reason why a lot of diehard fans were truly disappointed.
In the "The Matrix Resurrections" trailer, actor Yahya Abdul-Mateen II was introduced to be playing a younger version of the well-loved Matrix character, Morpheus. This made hardcore fans of the franchise upset as Laurence Fishburne (the original Morpheus actor) was not in the trailer.
Not long after the release of the trailer, actor Laurence Fishburne started to trend on Twitter. Aside from being upset, some fans were straight-up confused due to the Morpheus actor's absence.
Notably, Laurence Fishburne not being in the trailer for "The Matrix Resurrections" should not come as a surprise to fans. Previously in August of 2019, it was reported that Warner Bros. was supposedly casting a younger version of Morpheus in the Matrix's fourth movie.
Laurence Fishburne himself talked about his absence in the upcoming Matrix film in June. The actor explained that he was not really sure why he was not confirmed to reprise his role like former co-stars Keanu Reeves, Carrie-Anne Moss or Jada Pinkett Smith.
"I am not in the next Matrix movie. You'd have to ask Lana Wachowski [the Matrix 4 director] why because I don't have an answer for that."
Fans will truly miss Laurence Fishburne's Morpheus and hopefully, Yahya Abdul-Mateen II will give justice to the role.
Stay tuned for updates on "The Matrix Resurrections"!
© 2021 Korea Portal, All rights reserved. Do not reproduce without permission.
Tags:
US
,
US news
,
US updates
,
US Entertainment
,
Warner Bros.
,
Warner Bros. Pictures
,
Warner Bros. news
,
Warner Bros. updates
,
Warner Bros. The Matrix Resurrections
,
The Matrix Resurrections
,
The Matrix Resurrections news
,
The Matrix Resurrections updates
,
Laurence Fishburne
,
Laurence Fishburne news
,
Laurence Fishburne updates
,
Morpheus
,
keanu reeves
,
Keanu Reeves news
,
Keanu Reeves updates