Fans Might Boycott Marvel's Shang-Chi Film Due To Cultural Appropriation Allegations Towards Star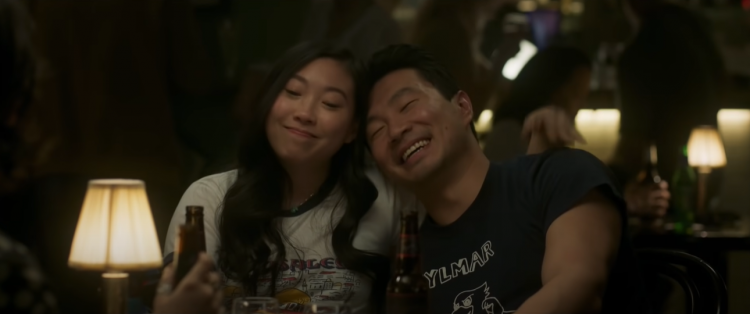 "Shang-Chi and the Legend of the Ten Rings" star, Awkwafina, recently had an interview with The Hollywood Reporter. In the interview, Awkwafina talked about her auditioning for the film alongside how it felt to work for the first time with Simu Liu, who plays Shang-Chi.
"I remember testing with Simu that day, and he was nervous. I was nervous, too. I was like, 'I hope I don't get fired in the process of chemistry reading'," Awkwafina, whose real name is Nora Lum, noted.
To the knowledge of some fans, Awkwafina was actually the first person cast in the Shang-Chi movie. Unfortunately, despite being a Golden Globe Award-winning actress, Awkwafina has been plagued with allegations since she was cast.
Notably, Awkwafina's previous interview in 2017 with Vice once again went viral. In the previous interview, Awkwafina noted, "I refuse to do accents. I'm not okay with someone writing the Asian experience for an Asian character. I make it very clear, I don't ever go out for auditions where I feel like I'm making a minstrel out of our people."
Following this, a number of Marvel fans have been planning to boycott the Shang-Chi movie as allegations towards Awkwafina of cultural appropriation have risen.
The allegations claim that she has improved and built her career using 'blaccent'. As per the internet's definition, 'blaccent' is a combination of the words 'black' and 'accent'. It is dubbed this as non-Black people copy African American Vernacular English.
Not long ago, Awkwafina was criticized for using a 'blaccent', and until now a lot of people continue to point out that Awkwafina has been making use of "blaccent" throughout her career.
Due to the allegations of Awkwafina using 'blaccent', a lot of fans are planning on not seeing the Marvel film; "Shang-Chi and the Legend of the Ten Rings".
Stay tuned for more details regarding Awkwafina and Marvel's "Shang-Chi and the Legend of the Ten Rings".
© 2023 Korea Portal, All rights reserved. Do not reproduce without permission.
Tags:
US
,
US news
,
US updates
,
US Entertainment
,
Marvel
,
Marvel News
,
Marvel updates
,
Marvel films
,
Marvel movies
,
Marvel Cinematic Universe
,
Marvel Cinematic Universe news
,
Marvel Cinematic Universe updates
,
Marvel Cinematic Universe films
,
Marvel Cinematic Universe movies
,
Disney
,
Disney news
,
disney updates
,
Shang-Chi and the Legend of the Ten Rings
,
Shang-Chi and the Legend of the Ten Rings news
,
Shang-Chi and the Legend of the Ten Rings updates
,
Shang-Chi and the Legend of the Ten Rings Awkwafina
,
Awkwafina Shang-Chi and the Legend of the Ten Rings
,
Awkwafina
,
Awkwafina news
,
Awkwafina updates
,
Awkwafina blaccent