iKONics React To Bobby Getting Married And Having A Baby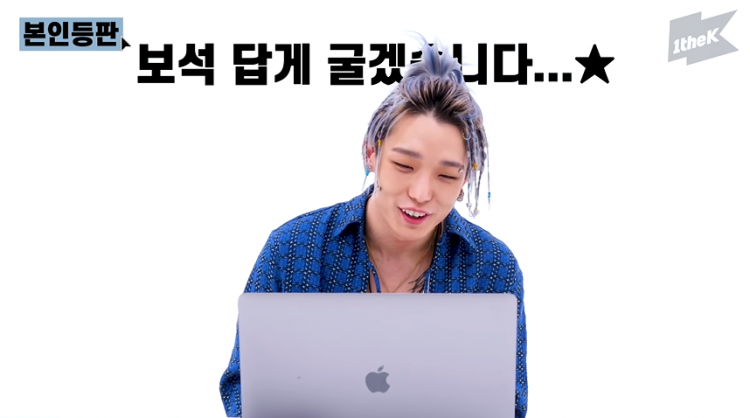 iKON's Bobby surprised his fans after announcing that he would be getting married. The iKON main rapper also confessed that he would be having a baby with his future wife this September.
Bobby penned a letter addressed to his fans. In this letter, Bobby apologized for the sudden news. He also promised his iKON members, parents, and fans that he would strive to become a better person in the future.
Despite the sudden news, Bobby's fans left positive comments on his Instagram post. Most fans are congratulating the idol for becoming a father. Some iKONics also expressed that although they were shocked about Bobby's confession, they were still very happy and supportive of the idol.
Here are some heartwarming comments that fans left for iKON's Bobby:
"Well i'm shock, but...Congratulation Bobby, you will be great father. I will always support you"
"OMG HAPPY FOR U BB"
"Whatt?? Are the translation correct?? If it's true, no probs bob! Still supporting u & iKON. Pls be happy and congratssss for becoming a father aaaaaaa ️️️
"CONGRATULATIONS MY MAN ♥️♥️♥️ WE LOVE YOU "
"CONGRATULATIONS BOBBY ️ NO METTER WHUT iKONICS WILL ALWAYS SUPPORT YOU YOU DID NOTHING WRONG, DONT BE SORRY WE ARE ALL HAPPY FOR YOUUUU!!!!!"
"CONGRATSSSS BOBBY ️ We're really happy to hear that news . It's okay hopefully you'll be doing amazing for your future familyyy️"
"I'm always there for you️ good luck congratulations ️"
"CONGRATULATIONS BOBBY! I'M ALWAYS SUPPORT YOU️ I'M VERY HAPPY ️️️️️️"
"OMG Congrats Bobby I will always support and love you️"
"IM HAPPY BUT SHOCK TOO"
"No need to apologize Bob as long as you are happy. We love to see that you are happy with someone you love. I am sure you 'll be a good father. Can't wait to see little Bob. Congratulations dear!"
"Congratulationsss, I'm super happy for you and your family️️️"
"I JUST KNOW YOU WILL BE A GREAT DAD AND A HUSBAND ️"
"OMG CONGRATS JIWON️️️ FINALLY U FOUND SOMEONE U LOVE ️️️"
"Oh my God. I'm happy for you️ ahh congratulation you will definitely be a good father"
"FOR REAL? FIRST OF ALL CONGRATS. SECOND, WHAT THE HELL IS GOING ON"
"Congratulations hopefully you and your partner always healthy, see you baby bobby. ️"
"Congratulations Bob!! ♥️ I hope you and your new family are healthy and safe!!"
"we love you bobby oh my god im so happy for you! congratulations i feel like crying my tears won't stop"
Once again, congratulations to iKON's Bobby and his future wife!
© 2023 Korea Portal, All rights reserved. Do not reproduce without permission.