TWICE's Chaeyoung Flaunts Her Latest Tattoos In Recent Photoshoot With OhBoy! Magazine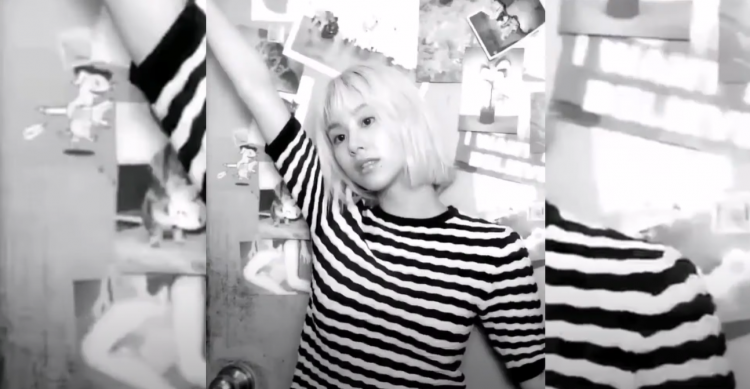 Known to most ONCEs (the fandom name of TWICE) and her personal fans, TWICE's Chaeyoung has always had tattoos that showcase her free-spirited personality.
It may be either because of JYP Entertainment constantly shielding her tattoos from the public or simply to admire their prowess on the artistic side, netizens have always enjoyed talking about Chaeyoung's tattoos whenever the topic is available.
Recently, as TWICE's Chaeyoung was featured as the cover for a magazine, fans were now able to fully see her tattoos without being censored and it seems as though the TWICE member added a couple more!
For this August, TWICE's Chaeyoung has been chosen as the cover model for OhBoy! magazine. OhBoy! magazine describes themselves as 'A magazine for you and the planet. Culture & Mother Nature. Animal Rights, Wise Consumption.'
Moreover, adding to their "Cool Girls Make The World A Better Place" issue, TWICE's Chaeyoung went on to show her natural side towards ONCEs and her fans, which of course includes her amazing tattoos.
Recently, OhBoy! Magazine showed a preview video to netizens and ONCEs and Chaeyoung's tattoos were totally visible. As known to most, Chaeyoung's left arm has a lot of small tattoos that were previously seen but a tattoo of a birdcage was notably seen.
Notably, fans were happy when they were able to see a glimpse of Chaeyoung's tattoo sleeve on her other arm. Although the full tattoo was not really visible, fans finally have an idea of how intricate Chaeyoung's sleeve tattoo really is.
It is unknown if OhBoy! Magazine will fully utilize Chaeyoung's tattoos but regardless, they seem to have been going for a more natural photoshoot which is something truly awe-inspiring as Chaeyoung rarely flaunts her tattoos.
Are you excited to possibly see Chaeyoung's tattoos? Stay tuned for more details regarding TWICE's Chaeyoung's photoshoot with OhBoy! Magazine!
© 2023 Korea Portal, All rights reserved. Do not reproduce without permission.
Tags:
kwave
,
kwave news
,
kwave updates
,
Kpop
,
kpop news
,
Kpop updates
,
OhBoy!
,
OhBoy! magazine
,
OhBoy! magazine Chaeyoung
,
Chaeyoung OhBoy! magazine
,
TWICE Chaeyoung OhBoy! magazine
,
OhBoy! magazine TWICE Chaeyoung
,
JYP
,
JYP artists
,
JYP Entertainment
,
JYP Entertainment artists
,
JYP Entertainment news
,
JYP Entertainment updates
,
JYP Entertainment TWICE
,
JYP Entertainment TWICE Chaeyoung
,
TWICE
,
TWICE news
,
TWICE Updates
,
TWICE Chaeyoung
,
TWICE Chaeyoung news
,
TWICE Chaeyoung updates
,
TWICE Chaeyoung tattoo
,
TWICE Chaeyoung tattoos
,
Chaeyoung
,
Chaeyoung news
,
Chaeyoung tattoo
,
Chaeyoung tattoos