DAY6's Young K Reveals That He Will Enlist In The Military This October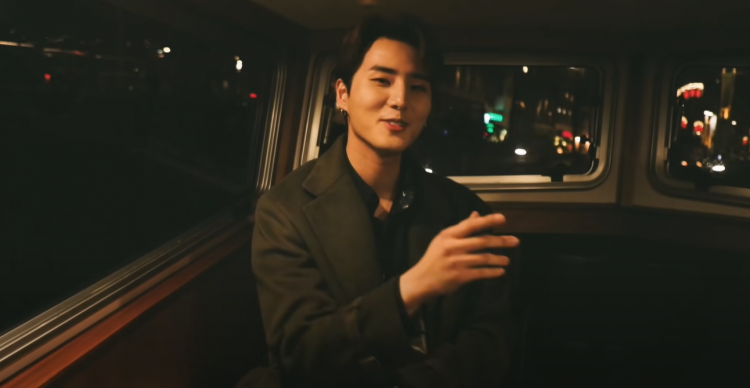 As of writing this article, yesterday on the 16th of August, DAY6's very own Young K went on to have a V Live broadcast. In the live broadcast, Young K talked about his upcoming solo album which he recently announced.
But beyond this, Young K went on to reveal to his fans that he will be enlisting in the military this fall in October.
Young K shared in the live broadcast that as per the title, fans could tell that he is going to release a solo album. This means that young K will make his solo debut with an album entitled "Eternal."
"The news was announced today. A lot of people are asking why I'm already preparing a new album. I really wanted to share the news about the solo album with fans as soon as possible," Young K explained.
But ahead of this, Young K also announced his upcoming enlistment in the military. Young K noted, "It's only been two months since we released our sub-unit album, so why am I releasing a new album so soon? Many people are already aware of this, but it has come time for me to fulfill my national defence duties. That will be in October."
Young K will be leaving in October, thus his reason why he is working hard for his fans with his upcoming solo album. Young K also urged his fans to laugh and smile because he wants to show a good side of himself to make them happy.
"So let's not be too sad about this. I'm going to work hard so that we can smile as much as possible, so please don't worry too much," Young K went on to conclude.
Moreover, Young K said that he has been accepted into KATUSA, the Korean Augmentation Troops to the United States Army. KATUSA is a branch of mandatory military service that needs its applicants to be fluent in English.
DAY6's Young K is going to be the second member of DAY6 to enlist after Sungjin enlisted earlier in March. Young K's enlistment date is going to be on the 12th of October.
© 2023 Korea Portal, All rights reserved. Do not reproduce without permission.
Tags:
kwave
,
kwave news
,
kwave updates
,
Kpop
,
kpop news
,
Kpop updates
,
JYP
,
JYP artists
,
JYP Entertainment
,
JYP Entertainment artists
,
JYP Entertainment news
,
JYP Entertainment updates
,
JYP Entertainment DAY6
,
JYP Entertainment DAY6 Young K
,
DAY6
,
DAY6 news
,
DAY6 updates
,
DAY6 Young K
,
DAY6 Young K news
,
DAY6 Young K updates
,
DAY6 Young K Eternal
,
DAY6 Young K solo album
,
DAY6 Young K enlistment
,
Eternal
,
Eternal news
,
Eternal updates
,
Young K Eternal
,
Young K
,
Young K news
,
Young K updates
,
Young K enlistment
,
Young K military enlistment
,
DAY6 Young K military enlistment