BIGBANG's Seungri: Sentenced To Three Years In Prison, To Pay 1.15 Billion KRW In Fines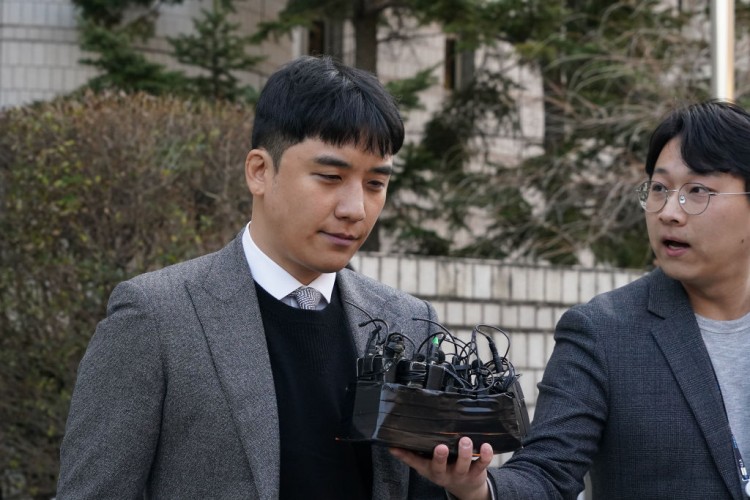 Last July, Seungri underwent a military trial for his involvement in the Burning Sun scandal. The military prosecution has asked for a 5-year prison sentence and a fine amounting to approximately $17.7k US dollars for the prostitution charges against the BIGBANG member.
As per the military prosecution, such sentences were in accordance with the gravity of Seungri's crime which involves entertaining foreign investors with sexual favors for his own gain. Seungri is also said to have knitted and maintained friendships with wealthy foreign investors through illegal gambling. In addition to his shady deals with investors, Seungri was also said to have operated an adult entertainment venue without a permit for two years. The BIGBANG member is also investigated for embezzling funds from corporate.
"Although the defendant has benefited greatly from these crimes, he is passing the blame onto others without reflecting on his actions. The nature of the crimes is not good, and severe punishment is needed," the military prosecution stated.
Seungri released an apology towards YG Entertainment, BIGBANG, and his fans following the military trial. The BIGBANG maknae confessed that he has been self-reflecting for the past three years and promised that he will be "reborn" from the lowest point of his career and life.
On August 12, the General Military Court has released their ruling for Seungri's case. According to SBS News, BIGBANG's Seungri was sentenced to three years in prison for mediating prostitution as well as illegal gambling. Additionally, the BIGBANG member is also ordered to pay a fine amounting to 1.15 billion Korean Won or approximately over $988K US dollars.
The General Military Court has ruled that BIGBANG's Seungri is guilty of repeatedly arranging prostitution for foreign investors which he has greatly benefited from.
"The crimes committed by the accused, who commercialized sex and violated customs, are not small in social harm," the court ruling stated.
Stay tuned for more updates regarding Seungri's case.
© 2022 Korea Portal, All rights reserved. Do not reproduce without permission.
Tags:
Seungri
,
Seungri sentence
,
Seungri scandal
,
Burning Sun scandal
,
Seungri Burning Sun scandal
,
Seungri Burning Club scandal
,
Seungri prison
,
Seungri fine
,
Seungri court sentence
,
Seungri case
,
Seungri UPdates
,
BIGBANG
,
BIGBANG Seungri
,
Burning Sun scandal
,
kwave
,
Kpop
,
Seungri in prison
,
Seungri prison sentence