Lee Seung-Gi Drops Official Statement On His Recently Announced Relationship With Lee Da-In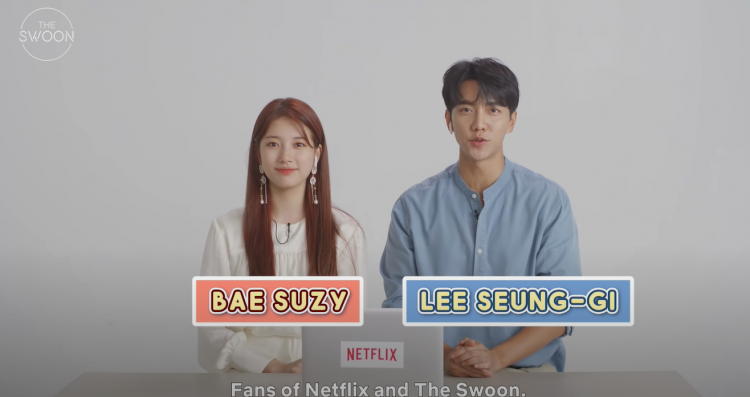 As of writing this article, it was confirmed yesterday on the 25th of May, that the South Korean actors Lee Seung Gi and Lee Da have been in a relationship for over a year now.
When this news made headlines, Lee Da In's Entertainment agency went on to confirm this by issuing an official statement.
9ATO Entertainment, Lee Da In's agency, released the following statement:
"After checking with Lee Da In herself, Lee Da In and Lee Seung Gi started meeting as co-workers in the industry around five or six months ago. Since then, the two grew feelings and are carefully getting to know each other.
We ask for all of you to give them your support and affection so the two actors can continue to grow and meet each other flawlessly."
Soon after, Lee Seung Gi himself released a statement via his latest agency. Notably, Lee Seung-Gi left Hook Entertainment, his previous agency, after being together for seventeen years.
Lee Seung-Gi's statement from his new agency, Human Made, is as follows:
"Greetings, this is Lee Seung Gi's new agency, Human Made. First, we would like to apologize that our statement came late due to the fact that we were in the process of setting up our company.
At present, as reported in the media, Lee Seung Gi and Lee Da In are at the stage where they have feelings for one another. Thus, the two are taking it slowly but surely. However, we ask for you to refrain from articles that contain false news and random details.
Furthermore, we hope that you will continue to support us with warm gazes.
We also want to share our infinite gratitude to all the staff of Hook Entertainment and Kwon Jin Young, the CEO of Hook Entertainment after 18 years of being together.
Regardless, we will keep cheering on each other's futures.
We hope you will support Human Made's artist, Lee Seung Gi, on having a new start. Thank you."
© 2023 Korea Portal, All rights reserved. Do not reproduce without permission.
Tags:
kwave
,
kwave news
,
kwave updates
,
Kdrama
,
kdrama news
,
kdrama update
,
kmovie
,
kmovie news
,
kmovie updates
,
9ATO
,
9ATO artists
,
9ATO news
,
9ATO Entertainment news
,
9ATO updates
,
9ATO Entertainment updates
,
9ATO Entertainment Lee Da-In
,
Lee Da In
,
Lee Seung Gi and Lee Da In
,
Lee Da In and Lee Seung Gi
,
Hook
,
Hook Entertainment
,
Hook Entertainment news
,
Hook Entertainment updates
,
Lee Seung Gi
,
Lee Seung Gi neews
,
Lee Seung Gi News
,
Lee Seung Gi Updates
,
Lee Seung Gi Human Made
,
Human Made Lee Seung Gi
,
Lee Seung Gi agency
,
Lee Seung Gi new agency