Weeekly's Jiyoon Suffers From Anxiety, Withdraws From Group Activities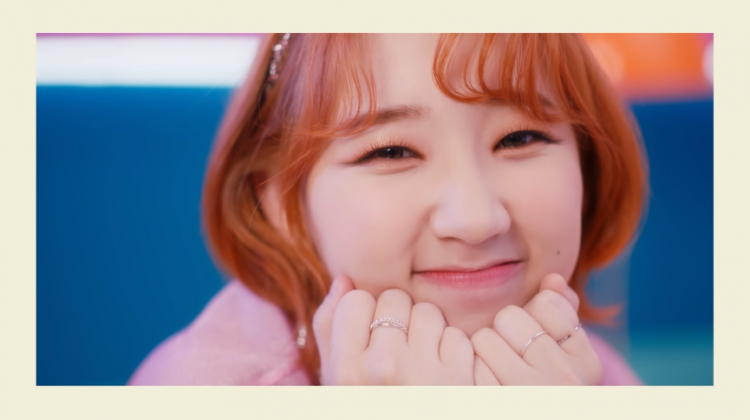 Fourth-generation K-Pop girl group Weeekly is set to return this August after their successful March release with "After School." However, the 1-year-old girl group will be having their first comeback with incomplete members.
In an official statement, Weeekly's agency Play M Entertainment announced that member Shin Jiyoon will not be participating in the girl group's activities and promotion for their upcoming August comeback. Such news was delivered to Weeekly's fandom, Daileee, through a tweet via Weekly's official Twitter account.
[NOTICE]

안녕하세요.
플레이엠엔터테인먼트입니다.

위클리 신지윤의 건강 상태 및 향후 활동과 관련하여 팬 여러분께 안내 드립니다. pic.twitter.com/kInziLbfOn — Weeekly (위클리) (@_Weeekly) August 1, 2021
The agency explained that the Weeekly lead vocalist has experienced "intermittent symptoms of anxiety" during her past activities with the group. Due to this, Jiyoon had received professional care and treatment. However, the Weekly rapper's anxiety resurfaced while she was preparing for their upcoming mini-album.
For this reason, Play M Entertainment shared that there have been dialogues shared between them and the idol. The agency has also sat with the idol's family and sought the opinion of medical professionals regarding Jiyoon's mental health. Ultimately, after thorough discussions, it was decided that the best course of action is for Jiyoon to sit out from group activities in order for her to focus on her recovery.
Play M Entertainment also asked Weeekly's beloved Daileees for their understanding and continued support, especially for Jiyooon.
"We are truly sorry to the fans who must be worried after hearing this sudden news of halting promotions ahead of a comeback, and we ask that you refrain from speculation or misunderstandings about Jiyoon's health. Our agency will do our utmost to help Jiyoon recover," Play M Entertainment stated in their official announcement.
Weeekly will proceed to promote as a six-membered girl group in the meantime until Jiyoon has recovered and is ready to resume activities with them. The Play M Entertainment girl group will be releasing their fourth mini-album "Play Game: Holiday" this August 4.
© 2023 Korea Portal, All rights reserved. Do not reproduce without permission.