Is MAMAMOO's Wheein Signing With H1GHR Music? Here's What Wheein's Representatives Have To Say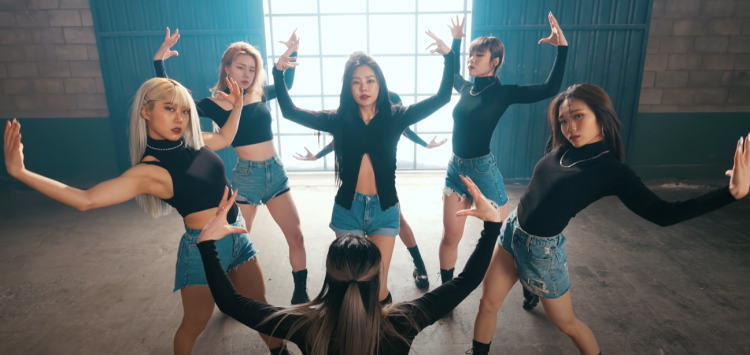 As of writing this article, yesterday, on the 28th of July, it was reported by a Korean media outlet that MAMAMOO's Wheein was going to join the popular musical agency, H1GHR MUSIC, very soon.
As per exclusive reports from a media outlet, MAMAMOO's Wheein is in the final stages of signing an exclusive contract with the entertainment agency H1GHR MUSIC. Wheein has reportedly been in contact with H1GHR MUSIC for a while now and is gearing up to sign with the company.
Notably, H1GHR Music is AOMG's subsidiary and is currently home to popular artists such as Groovyroom, Sik-K, pH-1, HAON, and GOT7's Jay B. The agency was able to sign the GOT7 member after parting ways with JYP Entertainment earlier this year.
To add to this, H1GHR Music has yet to release a statement, but it seems as though it is no longer needed as the apparent reports were either misinterpreted or entirely false, as per a statement released by Wheein's representatives.
MAMAMOO's Wheein's representatives recently released a statement to Sports Kyunghyang sharing that the reports of Wheein signing under H1GHR Music are completely false and are not true at all.
Wheein's representatives have announced:
"It is not true that Wheein is in the final stages of discussions regarding an exclusive contract with H1GHR MUSIC.
She has received enticing calls from various agencies in the industry but nothing has been decided yet."
Thus, the announcement from MAMAMOO Wheein's representatives has outright denied the earlier report saying that Wheein would be signing under H1GHR MUSIC.
Previously in June, MAMAMOO's Wheein was revealed to be the only member of MAMAMOO to not resign with RBW, essentially making her a free agent. Although this is the case, Wheein has signed a contract and that she would still be a part of MAMAMOO, joining their activities until 2023.
Stay tuned for more details regarding MAMAMOO Wheein's status!
© 2023 Korea Portal, All rights reserved. Do not reproduce without permission.