Live-Action 'Invincible' Is Coming Soon, Here's What Makes It Different From The Animated Series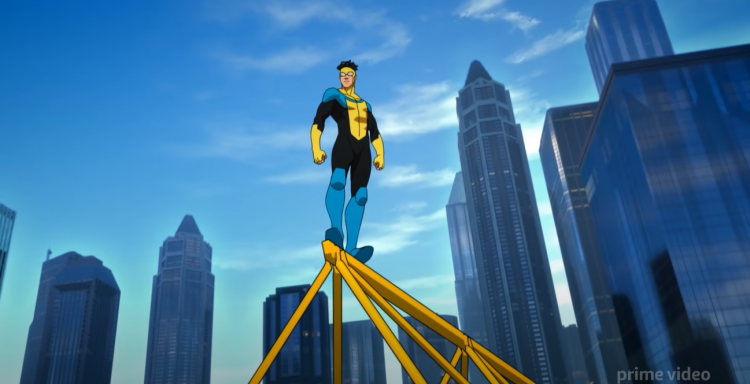 Recent reports as per Robert Kirkman, the creator of "Invincible," a huge amount of effort is being put in to create a live-action movie of "Invincible." Thus, it is revealed that the live-action will be very different from the animated series Amazon Prime Video has released.
A couple of years ago, it was confirmed that Seth Rogen and Evan Goldberg of "The Boys" would be producing, writing, and directing a big-screen version of Robert Kirkman's hit comic "Invincible."
Following this, one year later, Amazon went on to reveal that "Invincible" was being made as an animated series, following the comics almost religiously. This made fans of the comics really excited. Fast-forward to now, the first season of the "Invincible" animated series has concluded.
Amazon's series "Invincible" is a series that takes superheroes to another more mature level. Similar to the comics, the Amazon animated series revolves around Mark Grayson, voiced by Steven Yeun, the son of Omni-Man, voiced byJ.K. Simmons.
The animated series is a faithful adaptation to Robert Kirkman's comics and it has garnered a huge amount of attention. Aside from anticipating a second season for the animated series "Invincible," a live-action adaptation has been confirmed to be in production.
In 2021's Comic-Con which focuses on being at home, Robert Kirkman was able to make it and answer questions from fans. Among the questions was on how the live-action "Invincible" will be different from the animated series.
Robert Kirkman answered, "I am not telling! This is another one of those things that's a little early going but I will say that there are massive efforts going on to make sure that the film experience is unique and different from the animated series."
Kirkman continued "While also being true to Invincible, I could not be more excited about the stuff that we're doing but I can't tell you yet."
© 2023 Korea Portal, All rights reserved. Do not reproduce without permission.
Tags:
Robert Kirkman
,
Robert Kirkman creator
,
Robert Kirkman news
,
Robert Kirkman updates
,
Robert Kirkman Invincible
,
amazon
,
Amazon Prime Video
,
Amazon Invincible
,
Amazon Invincible news
,
Amazon Invincible updates
,
Invincible
,
Invincible news
,
Invincible updates
,
Invincible comic
,
Invincible live action
,
Invincible animated series
,
Comic-con
,
Comic-Con@Home 2021
,
Comic-Con@Home