aespa Is 2021's 'It Girl Group' In Recent Acheivement With 'Next Level'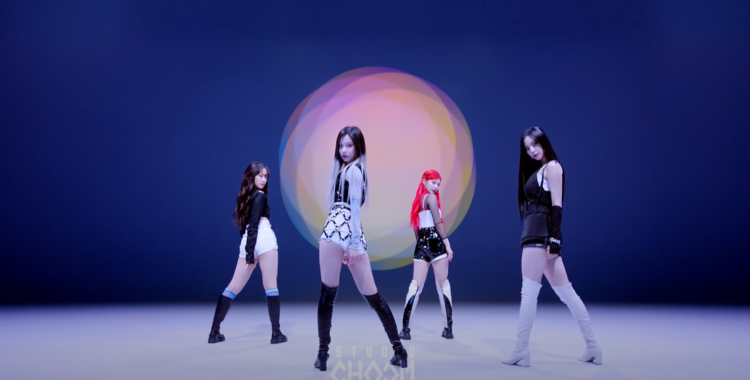 Since their debut, last November 2020, SM Entertainment's aespa is on its way to becoming one of the most iconic girl groups in K-Pop history.
Most recently, aespa became the topped a poll by a popular media entertainment SOON ENT. The SM Entertainment girl group was chosen by well-known South Korean influencers and grabbed the top spot with 24 votes beating other renowned artists such as JYP Entertainment's TWICE, Brave Girls, RBW's MAMAMOO, and Girls' Generation leader Taeyeon.
After their stunner debut, aespa started 2021 with a remake single 'Forever.' It was a mellow song showcasing each of the members' powerful vocals. This though was just the calm before the storm that was "Next Level."
aespa's "Next Level" skyrocketed the girl group's fame as it broke record after record. The experimental pop was such an earworm that it got banned from the SATs. "Next Level" has also become a resident of various South Korean and international charts. Just last week, aespa's "Next Level" became the most streamed 2021 K-Pop girl group song on the MelOn Chart after it exceeded 60 million streams.
The quintet's "Next Level" song has spent over 9 weeks on MelOn and it's not the only chart that the song is slaying.
Beating releases from TWICE and other prominent K-Pop girl groups, aespa's "Next Level" achieved a new milestone in the worldwide iTunes chart. So far, aespa's 3rd single has spent 50 non-consecutive days on the global iTunes chart. Such a feat made aespa the only girl group to do so for this year. Not only that but aespa's "Next Level" holds the record of being the highest-peaking fourth-gen K-Pop girl group song in the global chart.
With such jaw-dropping feats by the SM Entertainment rookie group, all eyes are on Karina, Winter, Giselle, and NingNing for their continued success in the huge K-Pop battlefield. Congratulations to aespa!
© 2021 Korea Portal, All rights reserved. Do not reproduce without permission.