Prior To His Solo Debut, GOT7's BamBam Was Worried About His Vocals, Here's Why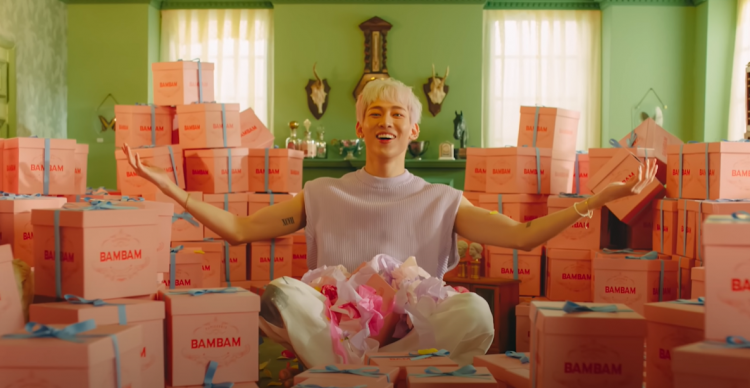 Just recently, BamBam released his "riBBon" album and it immediately became immensely successful. Alongside its title track of the same name, it has started to garner attention on iTunes and Genie.
But prior to its release, BamBam was worried about certain things regarding his album.
As of writing this article, two days ago on the 15th of June, GOT7's BamBam made his official solo debut with the "riBBon." Ahead of this, in an online presscon, the GOT7 rapper shared how he conceptualized the album among other things.
Evident to his personal fans and Ahgases (the fandom name of GOT7), BamBam is known as GOT7's rapper and although this is the case, the GOT7 member has spectacular vocals as well.
Although fans are aware of this, it seems as though BamBam was worried about his vocals in his solo debut with "riBBon."
"Instead of worrying about the concept, I had bigger worries about my skills. I have not been able to show my vocals much until now so I thought a lot about what kind of songs it'd be best to sing," BamBam shared.
To add to this, BamBam also was not confident in performing solo due to the fact that he has gotten so used to the reassurance of having the other GOT7 members around him.
BamBam shared, "I also thought about how I could convey my energy when filling a stage on my own that used to have seven people."
GOT7's BamBam went on to pitch his thoughts about having a solo tone on "riBBon" compared to usually having the other members of GOT7 to help him.
"This is because as GOT7's BamBam, I had to show a vocal tone and rap that matched with the group better," BamBam continued.
Regardless of what BamBam thinks, his personal fans and Ahgases really enjoyed his solo debut which is evident in the success it has already garnered within the two days of its release.
© 2023 Korea Portal, All rights reserved. Do not reproduce without permission.
Tags:
kwave
,
kwave news
,
kwave updates
,
Kpop
,
kpop news
,
Kpop updates
,
ABYSS COMPANY artists
,
ABYSS COMPANY
,
ABYSS COMPANY news
,
ABYSS COMPANY updates
,
GOT7
,
GOT7 News
,
GOT7 UPdates
,
got7 bambam
,
GOT7 BamBam news
,
GOT7 BamBam updates
,
got7 bambam solo
,
GOT7 BamBam solo debut
,
GOT7 BamBam riBBon
,
bambam
,
bambam news
,
bambam updates
,
BamBam solo
,
BamBam solo debut
,
BamBam ribbon
,
riBBon