K-Pop Superstar Or CEO? BTS' Jimin Stuns Louis Vuitton's preview for #LVMenFW21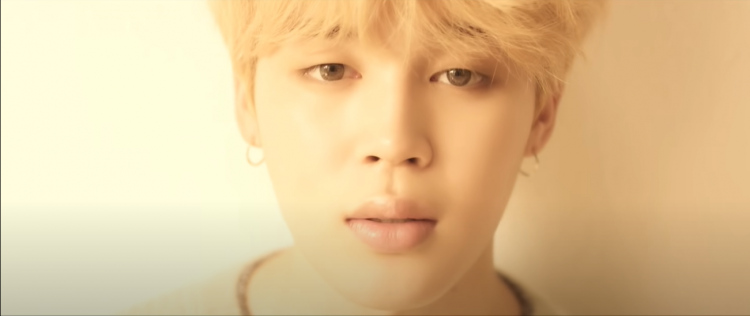 BTS' very own Park Jimin is more than just a K-pop superstar, he is also a living, breathing fashion icon. Truly, it is no surprise that Jimin is looked upon as a favorite in the fashion industry, and it was recently evident how much of an icon he is.
As of writing this article, last July 5, BTS got an invitation for this Louis Vuitton Fall Collection showcase in 2021 which is going to happen in Seoul on the 7th of July. Notably, BTS are official ambassadors for Louis Vuitton.
Due to this, A.R.M.Y.s (BTS' fans) showed their eagerness to see BTS. Fans have even shown their love towards BTS on a preview video of the K-pop boy group on Twitter.
Among the other dashing members, BTS' Jimin oozed class when he came on the clip, garbed in a 2021 Louis Vuitton suit, hailing from Louis Vuitton's fall collection. He matched this with a pair of rose gold sunglasses. Fans even noted how the superstar looked like a CEO.
Due to Jimin's amazing visuals, fans took time to look back at all the times Jimin became the embodiment of the Louis Vuitton brand. Jimin is well known for being able to sell out any luxury brands he promotes, after all.
Following this, BTS' Jimin also trended on Twitter. Trends such as PARK JIMIN, MODEL PARK JIMIN, OMG PARK JIMIN, instantaneously topped the trending charts.
Jimin was able to rank #6 on Twipple Japan's real-time celebrity category. JIMIN became the #4 ranking topic connected to #LVMenFW21 in Thailand.
Previously on the 29th of June, Jimin was seen rocking a light blue Louis Vuitton shirt in a VLIVE where BTS met with A.R.M.Y.s talking about "Butter." Following this, it was shared that he was the only BTS member wearing a Louis Vuitton pre-collection item.
This just shows how popular Jimin is with his capability to sell brand products.
© 2022 Korea Portal, All rights reserved. Do not reproduce without permission.
Tags:
LVMenFW21
,
LVMenFW21
,
kwave
,
kwave news
,
kwave updates
,
Kpop
,
kpop news
,
Kpop updates
,
HYBE
,
HYBE artists
,
HYBE Labels
,
HYBE Labels artists
,
HYBE Labels BTS
,
HYBE BTS
,
BTS
,
bts news
,
BTS Updates
,
BTS Jimin
,
BTS Jimin news
,
BTS Jimin updates
,
Jimin
,
Jimin news
,
Jimin updates
,
Louis Vuitton Fall Collection showcase in 2021
,
Fall Collection showcase in 2021
,
Jimin Louis Vuitton
,
Louis Vuitton Jimin
,
BTS Louis Vuitton
,
Louis Vuitton BTS
,
BTS Jimin Louis Vuitton
,
Louis Vuitton BTS Jimin