BTS Jimin Still At No.1, SHINee's Jonghyun Enters June Top 10 Boy Group Members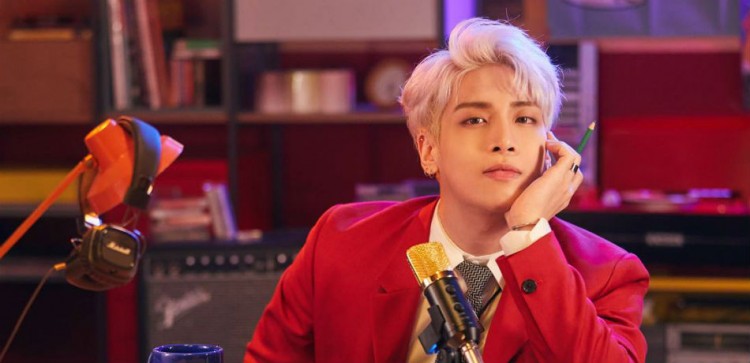 Among six hundred and thirty-two nominees, the Korean Business Research Institute has released the rankings for the top K-Pop boy group members for the month of June. Read through the article to see if your bias made it to the cut!
Leading the list is BTS member Jimin who has secured the top spot for more than 30 consecutive months now. The singer has accumulated a total of 6,416,266 of brand reputation index. Compared to his May brand reputation index, Jimin saw a 35.74% increase this month.
Coming in at second place is another BTS member. Famed for his outstanding visuals and incomparable talent, V scored a total of 4,480,880 brand reputation index for the month of June.
2PM is currently teasing their highly-anticipated comeback. The beloved beast idols are making waves that is why it is not surprising that 2PM member Junho took the third spot with a 3,743,920 brand index.
Placing fourth on the list is BTS's "golden maknae," the one and only Jungkook. The 97'liner BTS member scored a brand reputation index of 3,621,286 for the month of June. He is followed by a very close friend of his, ASTRO's Cha Eun Woo. The idol-actor who starred in "True Beauty" scored 3,183,313 index points and placed fifth for this month.
Meanwhile, BTS members Jin, Suga, and RM placed 6th, 7th, and 8th place, respectively. Completing the top 10 are SHINee's Jonghyun and HIGHLIGHT's Doojoon at 9th and 10th places, respectively.
Here are the top 20 individual boy group members for the month of June:
#1 BTS Jimin
#2 BTS V
#3 2PM Junho
#4 BTS Jungkook
#5 ASTRO Cha Eun Woo
#6 BTS Jin
#7 BTS Suga
#8 BTS RM
#9 SHINee Jonghyun
#10 HIGHLIGHT Doojoon
#11 BTS J-Hope
#12 Super Junior Heechul
#13 SHINee Taemin
#14 SF9 Dawon
#15 SHINee Minho
#16 TVXQ Yunho
#17 HIGHLIGHT Gikwang
#18 NCT Mark
#19 BIGBANG G-Dragon
#20 SF9 Rowon
© 2023 Korea Portal, All rights reserved. Do not reproduce without permission.