Netizens In Shock After Tom Holland and Zendaya Confirm Their Enigmatic Relationship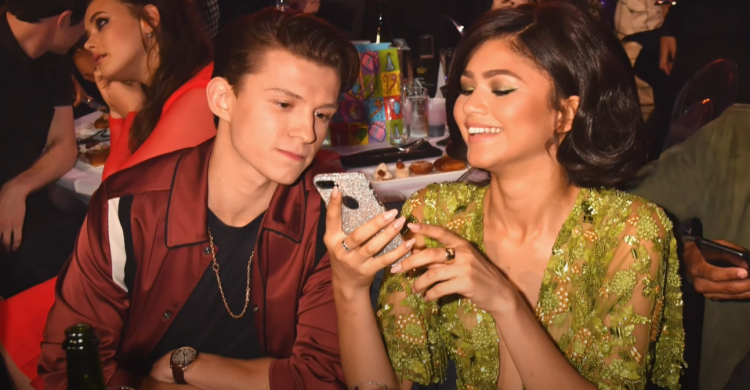 For a long time now, allegations and rumors regarding Tom Holland and Zendaya, affectionately named "Tomdaya," being a couple has been extremely prevalent.
Not long after both actors starred in MARVEL's "Spider-Man: Homecoming," in 2017, media outlets have been flooded with rumors regarding the two actors dating. But initially, the two were adamant about negating the rumors.
Four years ago, an insider was able to reveal that the pair have been really careful to keep it private and out of the public eye, but the two have gone on vacations with each other. Tom and Zendaya also try to spend as much time as possible with each other.
But as per recent reports, Zendaya and Tom Holland went on to confirm suspicions with a deep and loving kiss in Los Angeles, California a couple of days ago.
Tom Holland and Zendaya were photographed taking their time with public displays of affection on a red light during a sunset drive in Tom Holland's luxury Audi sports mobile.
Tom Holland was notably seen lovingly grasping Zendaya's face tenderly as he leaned to land a kiss on the talented actress. Beyond the kiss, the couple was also seen doing 'couple things' as they were laughing and staring into each others' eyes lovingly.
Moreover, the two were seen in the Silver Lake area of Los Angeles. Media outlets reported that this is where the mother of Zendaya lives, thus prompting more reactions from fans.
After years of denying and dancing around the allegations, Tom Holland and Zendaya were finally 'caught in the act' during a tender moment. Perhaps the two will still deny the claims due to the fact that as of writing this article, neither Tom Holland nor Zendaya has released any statement regarding the matter.
If their relationship is true, congratulations to the lovely couple!
Are you a fan of the alleged "Tomdaya"?
© 2023 Korea Portal, All rights reserved. Do not reproduce without permission.
Tags:
US
,
US news
,
US updates
,
US Entertainment
,
Marvel
,
Spider-Man
,
Spider-Man:Homecoming
,
Tom Holland
,
Tom Holland News
,
Tom Holland Updates
,
Zendaya
,
Zendaya News
,
Zendaya Updates
,
Tom Holland & Zendaya Rumors
,
Tom Holland & Zendaya News
,
Tom Holland & Zendaya Dating
,
Tom Holland & Zendaya
,
Zendaya & Tom Holland
,
Tom Holland and Zendaya
,
Zendaya and Tom Holland