Kim Saira, Organizer For The Abolishment Of James Corden's 'Spill Your Guts', Receives Death Threats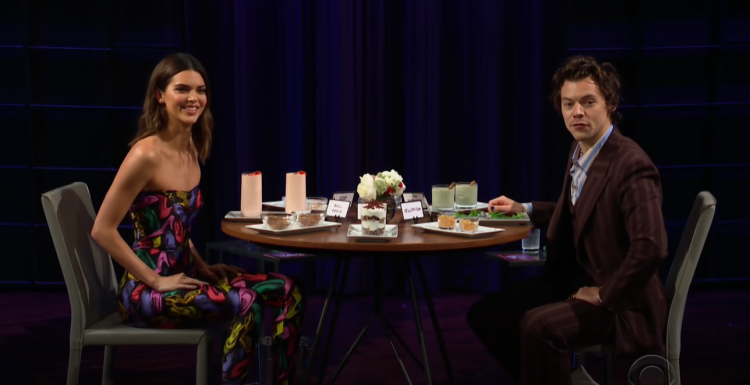 A segment on "The Late Late Show With James Corden" called "Spill Your Guts" recently caught some flack as a petition was started against the segment.
The segment "Spill Your Guts" is a game that highlights celebrities answering difficult questions. If they fail to or decide not to answer, the players have to eat the food assortments in front of them.
Recently started, the petition noted that James Cordon seems to be enabling anti-Asian stigmas and messages. This was brought up due to the fact the "Spill Your Guts" 'continuously mocks' food that originated from Asia.
Currently, the petition against "Spill Your Guts" has accumulated around 45k signatures. But although the petition started with good intentions, Kim Saira (the citizen who began the petitions) has been receiving backlash. Worse yet, aside from being bashed, a couple of death threats have made their way to the petitioner's socials.
Kim Saira has even gone on to tell a news outlet that the death threats have been received daily. Surely no one deserves death threats, most especially to something not as severe as her intentions.
Beyond the death threats, Kim Saira even noted that James Cordon's reply has only been a short statement in a previous radio show, which has brought up disappointment on Kim's side.
Due to this, Kim Saira does not believe James Cordon cares about the reason why she began the petition in the first place. Moreover, Kim also expressed that James Cordon releasing a proper statement would severely cut the backlash that she and her party has been receiving.
But this does not mean James Cordon is ignoring the petition completely. Recently, the popular host announced that instead of using food that connects to Asian culture, it will now be switched up to something more appropriate but at the same time still unpalatable to guests.
Hopefully, the death threats will stop arriving on Kim Saira's end soon.
© 2023 Korea Portal, All rights reserved. Do not reproduce without permission.