Netizens Upset At Korean Media For Disrespect Towards aespa's Giselle, #RESPECTGISELLE & #aespa_is_FOUR Trend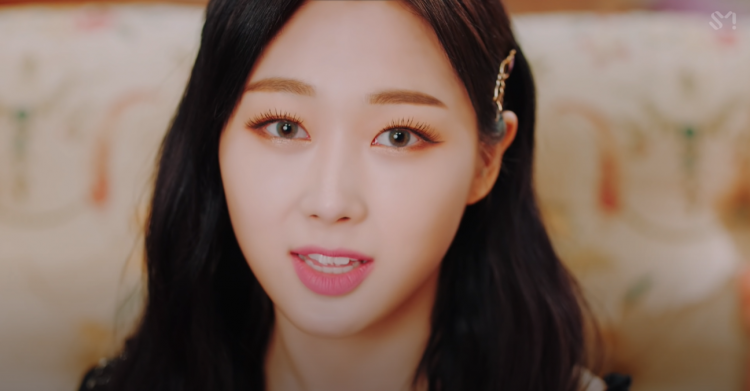 SM Entertainment's aespa is arguably the most popular rookie K-pop group to date. For individual female brand rankings this June, Karina, Winter, Giselle, and Ningning have gone on to place 1st, 4th, 5th, and 7th respectively.
But although aespa rounds out high ranking places, it seems as though the Korean media has constantly left out Giselle in terms of specific shoots and other media-related releases.
A couple of days ago, the Dream Concert for 2021 came out and although aespa slayed the stage, MYs (the fandom name of aespa) were not particularly happy with the treatment Giselle received from Korean media.
SM Entertainment's aespa once again slayed their carpet strut and truthfully, the photos that featured aespa were amazing. But in a specific closeup, aespa's Giselle seemed to have been purposely cut out of the frame.
Although mostly done by accident, this is not the first time aespa's Giselle has been 'accidentally' not featured in aespa's press photos. Previously in December, Giselle's face was blurred out of a photo that included members of aespa.
It was later revealed that the photographers mistook aespa's Giselle as either part of the staff or a citizen in the crowd.
Beyond photos, aespa's Giselle has also been snubbed on aespa's appearances on the small screen. In a "Weekly Idol" episode that aired in May, the individual talent portion which featured Giselle was cut.
"Knowing Bros" also removed Giselle's cover of a song, even though that portion was used in the teaser of the episode.
Due to the disrespect, aespa's fans, MYs, have taken to Twitter and used the hashtags #RESPECTGISELLE and #aespa_is_FOUR to show their rage towards the exclusion of aespa's Giselle. This truly shows how supportive MYs are towards their favorite group.
Moving forward, hopefully, media outlets have gotten the hint and will no longer forget or show disrespect towards aespa's Giselle.
© 2023 Korea Portal, All rights reserved. Do not reproduce without permission.
Tags:
Knowing Brothers
,
aespa Knowing Brothers
,
Knowing Brothers aespa
,
Weekly Idol
,
aespa Weekly Idol
,
Weekly Idol aesps
,
2021 Dream Concert
,
aespa 2021 Dream Concert
,
2021 Dream Concert aespa
,
kwave
,
kwave news
,
kwave updates
,
Kpop
,
kpop news
,
Kpop updates
,
SM
,
SM artists
,
SM Entertainment
,
SM Entertainment news
,
SM Entertainment updates
,
SM Entertainment aespa
,
SM Entertainment aespa news
,
SM Entertainment aespa updates
,
aespa
,
aespa news
,
aespa updates
,
aespa Giselle
,
aespa Giselle news
,
aespa Giselle update
,
aespa Giselle updates
,
Giselle
,
Giselle news
,
Giselle updates
,
Korean Media
,
#RESPECTGISELLE
,
#RESPECTGISELLE
,
#aespa_is_FOUR
,
#aespa_is_FOUR
,
twitter
,
Twitter aespa
,
aespa Twitter