Netizens Wonder How Much RM Earned Individually As BTS' Hit 'Butter' Still Remains #1 On Billboard's Hot 100 Chart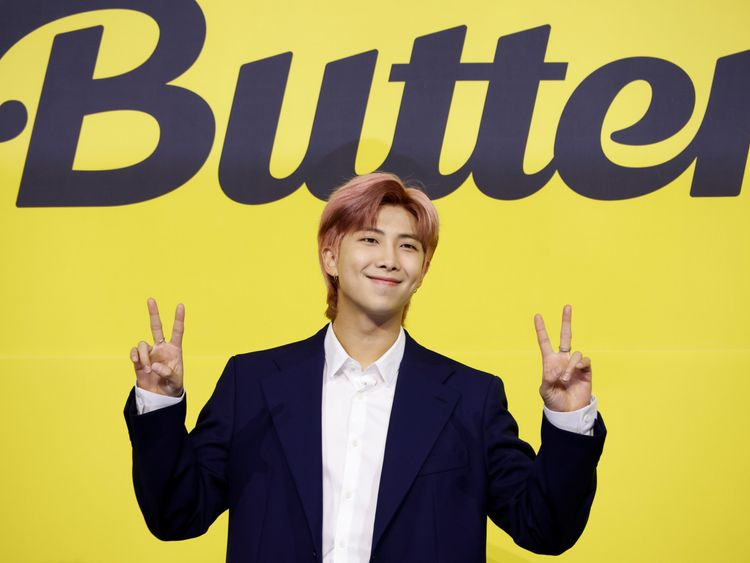 Four weeks in a row, BTS latest hit single "Butter" is still number in Billboard's "Hot 100" music chart. In connection to the song and BTS' huge success so far, netizens in an online community are wondering how much member RM is earning as it was to find out that one of the registered and credited songwriters for "Butter" is actually RM.
As the discussion continued, netizens are convinced that RM wouldn't have to worry about his profits in the future as "Butter" has earned so much recognition worldwide that it is enough to give him a lifetime fortune. The report also revealed that RM is credited in a total of 173 songs. RM submitted the lyrics anonymously and was later credited after the project was finalized. Many people say that he is without a doubt, the group's songwriting genius.
Pre-orders for the "Butter" single album have started on June 15. The album's release date is also the same as the ARMY fan club's birthday, July 9. With pre-orders started, it's expected that many of BTS's loyal ARMYs will be buying this album as an addition to their ever-growing collection.
The new digital single, "Butter," was released on May 21, 2021, at 13:00 Korea Standard Time or 12 midnight Eastern Standard Time. HYBE previously reported that this single is sure to "melt the hearts of ARMYs."
It was recently revealed the upcoming new single of BTS is titled "Permission to Dance." This is not 100% confirmed yet as this speculation is making its rounds in social media after many of the ARMYs did their research while looking through various pre-order platforms.
BTS recently received praise from Korean media as they "demonstrated the power of culture for South Korea" on the latest episode of "Run BTS". The said episode featured the group promoting Kimchi, the country's popular dish.
© 2023 Korea Portal, All rights reserved. Do not reproduce without permission.