Former B.A.P. Member, Himchan, In Stable Conditions Ahead Of Previous Suicide Attempt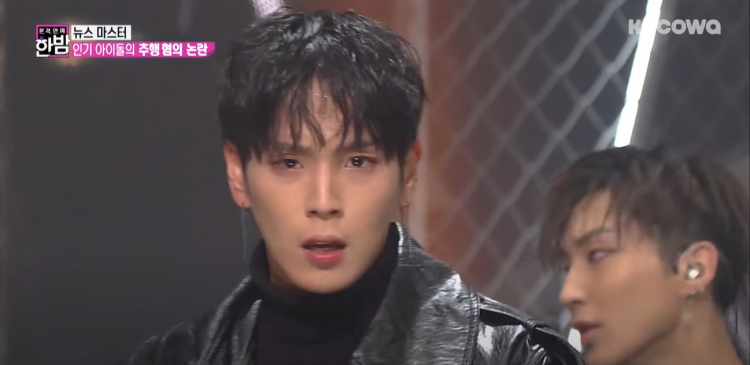 After attempting to take his life possibly due to former issues, former B.A.P. visual and member, Himchan, is now in stable conditions.
B.A.P initially had 6 members in their debut. Their members being Yongguk, Himchan, Daehyun, Youngjae, Jongup and Zelo. The boy group made their debut on the 26th of January in 2012 with their then agency, TS Entertainment.
Three years ago on the 23rd of August in 2018, Yongguk's contract with TS Entertainment went on to expire and the boy group was prompted to continue as a 5 member boy group.
Following Yongguk, the next B.A.P. member to leave would be Zelo due to his contract also expiring on the 2nd of December in 2018. Only 4 months after Yongguk initially left the boy group.
Just 6 months ago Zelo left, on the 18th of February in 2019, the remaining four members of B.A.P. went on to have all their contracts terminated which rendered the boy group without members, Thus, on the same day, TS Entertainment went on to disband the group.
Previously, unfortunate news circulated regarding TS Entertainment's B.A.P as a former member got entangled with sexual scandals which prompted him to attempt to take his life, unfortunately.
As of writing this article, yesterday on the 14th of June, Star News went on to report that TS Entertainment's B.A.P's Himchan attempted suicide a day prior on the 13th of June. Ahead of the attempt, Himchan went on to apologize on his Instagram account regarding previous controversies such as sexual assault and drunk driving.
Additionally, as per Star News, B.A.P.'s Himchan's mother was in contact with acquaintances that were really worried for Himchan's well-being. Currently, B.A.P.'s Himchan is now in good condition and resting at his home.
© 2022 Korea Portal, All rights reserved. Do not reproduce without permission.
Tags:
kwave
,
kwave news
,
kwave updates
,
Kpop
,
kpop news
,
Kpop updates
,
TS Entertainment
,
TS Entertainment artist
,
TS Entertainment news
,
TS Entertainment updates
,
TS Entertainment B.A.P.
,
TS Entertainment B.A.P. news
,
TS Entertainment B.A.P. updates
,
B.A.P
,
B.A.P. news
,
B.A.P. updates
,
B.A.P. Himchan
,
B.A.P. Himchan news
,
B.A.P. Himchan updates
,
Himchan
,
Himchan news
,
Himchan updates
,
BAP Himchan
,
Himchan update