'Youth Of May' Stars, Lee Do-Hyun & Go Min-Si, Show Their Chemistry In Latest BTS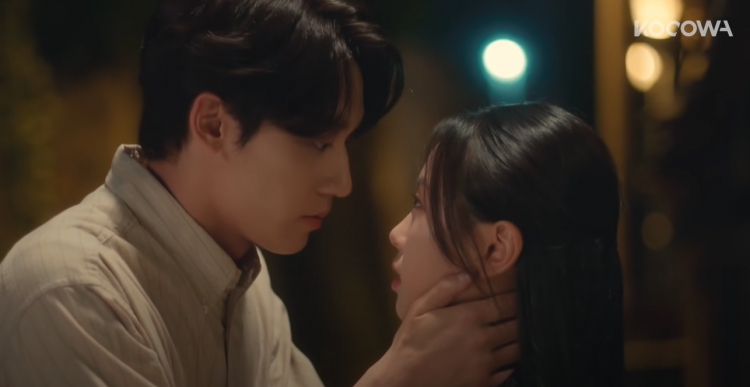 One of KBS 2TV's most anticipated K-drama, "Youth of May," has already made netizens swoon over the two main leading roles as multiple behind-the-scenes photographs have been released online. The chemistry of Lee Do Hyun and Go Min Si is truly impeccable.
KBS's "Youth of May" is a k-drama centered on romance between a student, Hwang Hee Tae, who is played by Lee Do Hyun, and a nurse, Kim Myung Hee, who is played by Go Min Si. The two fall in love regardless of the chaotic event in May of 1980 in South Korea.
Compared to the heavy and emotional atmosphere of KBS's "Youth Of May," the cast around the K-drama are known to be a very happy bunch, even regularly making jokes between one another, showing all their chemistry, more especially, Lee Do Hyun and Go Min Si.
The two South Korean actors already have a set chemistry due to past projects, and it obviously carried on to their recent K-drama as per behind-the-scenes photos. Even fellow actor, Lee Sang Yi, is seen smiling when Lee Do Hyun and Go Min Si play around.
In a specific behind-the-scenes photo, Go Min Si, along with the actors playing the character of her role's family, cannot hold their laughter when Kim Won Hae shows them a funny photo or video on his phone.
Kim Won Hae plays Kim Myung Hee, the father of Kim Myung Hee (played by Go Min Si).
But, even though the cast of KBS's "Youth of May" regularly make each other laugh, a true sense of professionalism rises as once the camera rolls and it's time to work, they all become serious.
KBS 2TV's "Youth of May" is broadcasted every Mondays and Tuesdays at 9:30 p.m., Korean Standard Time.
Support KBS's show. For more details on "Youth of May," stay tuned!
© 2022 Korea Portal, All rights reserved. Do not reproduce without permission.
Tags:
kwave
,
kwave news
,
kwave updates
,
Kdrama
,
kdrama news
,
kdrama updates
,
kmovie
,
kmovie news
,
kmovie updates
,
KBS
,
KBS news
,
KBS updates
,
KBS2
,
KBS2 news
,
KBS2 updates
,
KBS 2TV
,
KBS 2 TV
,
KBS 2TV news
,
KBS 2TV updates
,
KBS 2TV Youth Of May
,
KBS Youth Of May
,
Youth Of May
,
Youth Of May news
,
Youth Of May updates
,
Lee Do Hyun
,
Lee Do Hyun
,
Lee Do Hyun news
,
Lee Do Hyun updates
,
Go Min Si
,
Go Min Si
,
Go Min Si news
,
Go Min Si updates
,
Kim Won Hae
,
Kim Won Hae
,
Kim Won Hae news
,
Kim Won Hae updates
,
Youth Of May Lee Do-Hyun and Go Min-Si
,
Youth Of May Lee Do Hyun
,
Youth Of May Go Min Si
,
Youth Of May Lee Do-Hyun and Go Min-Si