Hints At BIGBANG Comeback?, Showing Gratitude, & More, As BIGBANG's Taeyang Recently Opens Up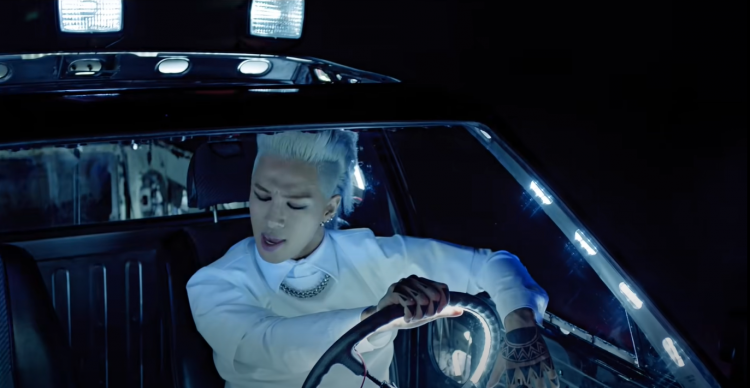 Yesterday, as of writing this article, on the 17th of May, BIGBANG's Taeyang posted a long message on his Instagram story to show gratitude to his fans who greeted him in advance for his birthday (18th of May) even sending BIGBANG's Taeyang gifts.
Taeyang of BIGBANG noted in his story post that he was able to read all the letters from his fans. BIGBANG's Taeyang went on to share that he is spending every day being happier due to the love and support from VIPs, BIGBANG's fandom.
BIGBANG's Taeyang added that he could not stop himself from laughing as he reads his fans' letters due to the fond memories he has with VIPs.
In addition, BIGBANG's Taeyang felt sorry and even sad, wondering if he really does deserve the love and support he gets from VIPs and personal fans.
BIGBANG member Taeyang went on to thank the fans for the online exhibit, birthday letters, and gifts. "I will gather strength from the love you are giving me and will do my best to meet you soon. Please wait a little longer until then, and above all, let's do our best to stay healthy and meet again," he continued.
Ending his post, BIGBANG's Taeyang exclaimed that the messages he got and read were taken from a book that had a collection of letters coming from VIPs.
Cryptically, BIGBANG's Taeyang told fans to wait patiently for them to meet once again, even noting that he will do his best to meet VIPs and personal fans once more.
Previously in April, VIPs were caught off guard when BIGBANG's Facebook page went active. The official Facebook page of BIGBANG updated its profile photo on the 26th of April, 2021, from outta nowhere.
This was considered random since BIGBANG last updated their Facebook profile photo on the 31st of January, 2013.
In their new profile photo, the five members of BIGBANG are seen walking on an empty road. The more amazing part? All five members of BIGBANG were in the profile picture, including Seungri.
Notably, BIGBANG's G-Dragon has been working on a possible new release, and the other four members of BIGBANG have been active on their social media pages.
VIPs and netizens are hoping that all of this will lead to a highly anticipated BIGBANG comeback.
© 2023 Korea Portal, All rights reserved. Do not reproduce without permission.
Tags:
kwave
,
kwave news
,
kwave updates
,
Kpop
,
kpop news
,
Kpop updates
,
YG
,
YG artists
,
YG Entertainment
,
YG Entertainment news
,
YG Entertainment update
,
YG Entertainment BIGBANG
,
BIGBANG
,
bigbang news
,
bigbang updates
,
BIGBANG comeback
,
BIGBANG possible comeback
,
BIGBANG coming back?
,
BIGBANG releasing a comeback?
,
when will BIGBANG make a comeback?
,
Bigbang Taeyang
,
Bigbang Taeyang news
,
Bigbang Taeyang updates
,
Taeyang News
,
Taeyang Updates
,
Taeyang
,
Taeyang birthday
,
VIP
,
BIGBANG VIP
,
Bigbang Taeyang fans
,
Taeyang fans