7 For 7 Update: GOT7 Members' Current Companies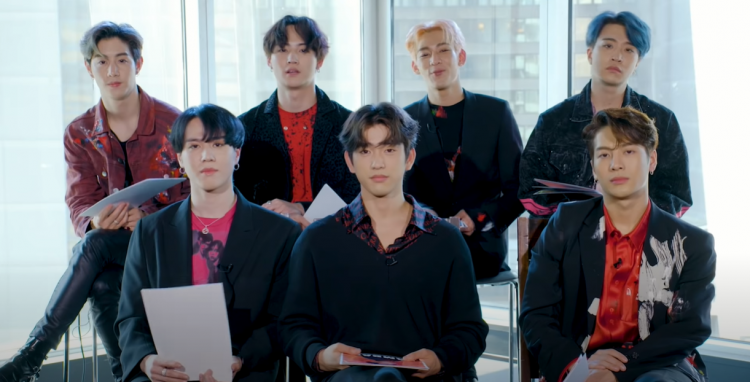 After leaving JYP Entertainment in January, GOT7 leader JAY B is the last member to sign with a music label.
The seven boys of GOT7 promised fans that they will still be releasing group music together in the future. Aside from the promise of future group activities, each GOT7 member is also working hard to pursue their solo careers. We have compiled the list of companies that each GOT7 member is now signed to.
#1 Youngjae with Sublime Artists Agency
Youngjae was the first GOT7 member to sign with an agency. GOT7's main vocal chose to join Sublime Artists Agency which is home to Rain, Song Kang Ho, Hani, and many others. Aside from releasing OSTs, Youngjae is starring in the musical "Midnight Sun."
#2 Yugyeom with AOMG
Even before the official announcement that GOT7 will be leaving JYP Entertainment, rumors have surfaced that GOT7's maknae and main dancer Yugyeom was in talks of joining Jay Park's AOMG. In February, AOMG announced that Yugyeom is the newest addition to their lineup of artists. As of this writing, there are no new updates about Yugyeom's future activities.
#3 Jinyoung with BH Entertainment
Park Jinyoung was pursuing his acting career and decided to join BH Entertainment. Currently, actor Jinyoung is working on his drama "The Devil Judgement." Aside from news regarding his acting projects, there are not many updates regarding Jinyoung's future musical endeavors.
#4 Jackson with TEAM WANG and in partnership with Sublime Artists Agency
Jackson Wang went back to China to spend time with his parents, but the TEAM WANG founder doesn't seem to rest and has released solo music, a fashion line, and has promised to continue promoting in China, South Korea, and even internationally. He is being managed by his own team but decided to partner with Sublime Artists Agency to further his South Korean promotions.
#5 Bambam with ABYSS Company
The other half of GOT7's evil maknae duo, "Skrrt skrrt" boy Bambam signed with ABYSS Company, who is also managing former JYP Entertainment artist and Wonder Girls Sunmi. Bambam has opened his own YouTube Channel, and fans are looking forward to his future activities under ABYSS.
#6 Mark with Creative Artists Agency LLC
Fans were delighted when news broke out that GOT7's hyung, Mark, signed with Creative Artists Agency LLC (CAA), which is home to some of the biggest stars in the international music scene, such as Beyonce and Harry Styles. In fact, fans were so happy that they filled CAA's lobby with flowers and gifts congratulating Mark for signing with the agency. Recently, Mark flew to China to work on some solo projects.
#7 Jay B with H1GHR MUSIC
With his love for R&B and thirst for musical freedom, it's no surprise that Jay B decided to sign with Jay Park's H1GHR MUSIC. As H1GHR MUSIC's goal is to bridge the "gap" between South Korean and American artists, fans can look forward to Jay B's world domination!
We wish for the success of each GOT7 member!
© 2023 Korea Portal, All rights reserved. Do not reproduce without permission.