In Depth With Billboard: BLACKPINK Rosé's Shares Her Biggest Issues With Solo Debut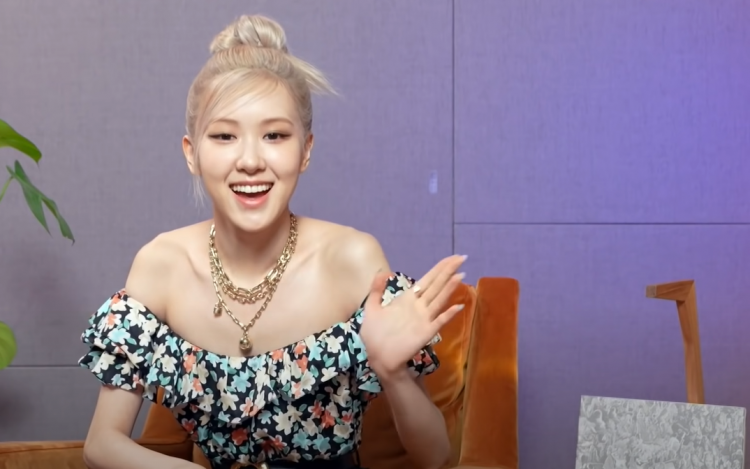 With her silky smooth voice, it is a given that Rosé is the main vocalist of YG Entertainment's BLACKPINK. Rosé also has a good stage presence which was highlighted in her solo debut.
BLACKPINK Rosé's "R" had two tracks, and both songs required the full attention and energy of Rosé. Unlike performances with BLACKPINK that made the members take turns in singing.
Recently, in an interview with Billboard, BLACKPINK's Rosé shared what were the biggest issues and difficulties while performing her two tracks, "On The Ground" and "Gone," alone.
The interviewer from Billboard expressed, "You've performed the song live multiple times now. Can you please tell me about the physical demands of performing alone? The choreography is always non-stop with BLACKPINK, but now you don't get a break on vocals at all."
As if instinctively, BLACKPINK's Rosé went on to share that the biggest problem the vocalist got was being the sole performer giving 100% all the time as a vocalist.
"It's surely different from when you have three other members sharing the song with you. You've got to be able to carry the song from beginning 'till the end and be present for every line you sing in that whole three minute song," BLACKPINK's Rosé shared.
BLACKPINK's Rosé went on by saying that usually, it's just a short 15 to 20 second part. Within those parts, the singer would put all of their energy into that part. But for Rosé, she had to be able to spread it across the whole three-minute song.
Due to this, BLACKPINK's Rosé went on to spend even more time improving on her already amazing vocals.
According to BLACKPINK's Rosé, she had to make sure that she stayed in the practice room a lot to figure out where she was heading with the performance Rosé was going to do in terms of singing.
BLACKPINK's Rosé ended on a good note, saying that she also did more than just training for solo songs. Rosé believed that learning with BLACKPINK was the biggest part.
Working as a member of BLACKPINK for the past four years has given Rosé a lot of experience; thus, when Rosé went off on her own, she found out what to do somewhat quickly.
© 2023 Korea Portal, All rights reserved. Do not reproduce without permission.
Tags:
kwave
,
kwave news
,
kwave updates
,
Kpop
,
kpop news
,
Kpop updates
,
YG
,
YG artists
,
YG Entertainment artists
,
YG Entertainment
,
YG Entertainment news
,
YG Entertainment update
,
YG Entertainment BLACKPINK
,
BLACKPINK
,
Blackpink news
,
Blackpink updates
,
blackpink rose
,
BLACKPINK Rosé news
,
BLACKPINK Rosé updates
,
blackpink rose
,
BLACKPINK Rosé news
,
BLACKPINK Rosé updates
,
BLACKPINK Rose Solo
,
BLACKPINK Rose Solo
,
BLACKPINK Rosé R
,
BLACKPINK Rosé R
,
BLACKPINK Rosé On The Ground
,
BLACKPINK Rosé On The Ground
,
Rose
,
Rose
,
Rose news
,
Rose news
,
Rose updates
,
Rose updates
,
Rosé Solo
,
Rosé Solo
,
ROSE R
,
ROSE R
,
rosé On the Ground
,
rosé On the Ground
,
Rosé gone
,
Rosé gone
,
billboard
,
BLACKPINK Billboard
,
BLACKPINK Rosé Billboard
,
Billboard BLACPINK
,
Rosé interview
,
Rosé interview
,
BLACKPINK Rosé interview
,
BLACKPINK Rosé interview