Song Joong Ki Is South Korea's Top Actor For The Month Of May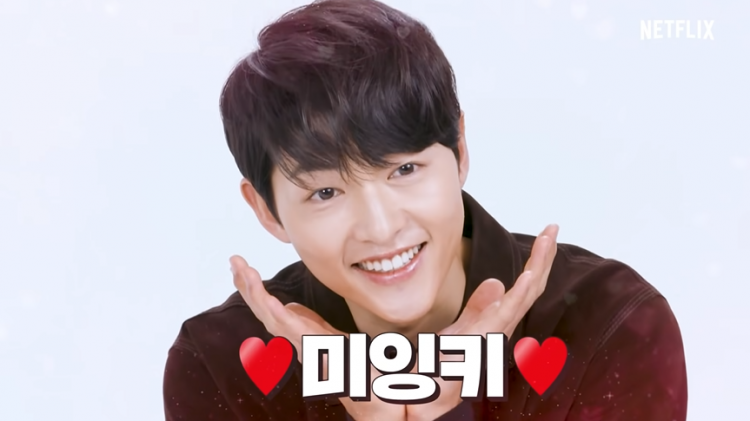 The Korean Business Research Institute released the brand rankings for actors this May 2021. Data measured for the rankings were gathered from April 5 to May 5, 2021. It includes consumer brand participation, media volume, traffic, and community volume. The total brand data measured for this month increased by 8.73% from April's 99,377,638.
Leading the list at No.1 is "Vincenzo" actor Song Joong Ki, with a total brand reputation index of 8,830,758. Song Joong Ki's high brand index can be attributed to the success of his recently concluded drama, "Vincenzo," which recorded its highest ratings during the final episode with 14.636% nationwide and 16.564% in Seoul.
Following Song Joong Ki in second place is actor Lee Je Hoon of the drama "Taxi Driver." The "Signal" star was analyzed to have a brand reputation index of 5,665,327. Lee Je Hoon's "Taxi Driver" just aired its 8th episode and has been consistent in terms of ratings. So far, the drama recorded its highest ratings in its 6th episode at 16.0% nationwide and 16.8% in Seoul.
Coming in third place is Jang Na Ra. The "VIP" star is the highest-ranking female actor on the list, with a total brand reputation index of 4,736,253. Currently, Jang Na Ra leads the KBS2 drama "Daebak Real Estate," where she plays the role of an exorcist who runs a real estate company.
Here are the top 30 actors in South Korea for the month of May accordion to the Korean Business Research Institute.
#1 Song Joong Ki
#2 Lee Je Hoon
#3 Jang Na Ra
#4 Song Kang
#5 Ok Taekyeon
#6 Lee Seung Gi
#7 Pyo Ye Jin
#8 Jung Yong Hwa
#9 Park In Hwan
#10 Lee Som
#11 Kim Myung Min
#12 Nana
#13 Kim Hyun Joo
#14 Kim Ok Bin
#15 Yeo Jin Gu
#16 Kim Beom
#17 Ji Hee
#18 Kim Yeo Jin
#19 Shin Ha Gyun
#20 Lee Min Ki
#21 Kim Eui Seong
#22 Ryu Hye Young
#23 Hong Eun Hee
#24 Jeon Hye Bin
#25 Lee Hee Jun
#26 Lee So Yeon
#27 Choi Yeo Jin
#28 Chae Yeon
#29 Jo Seung Woo
#20 Park Ju Hyun
Congratulations!
© 2023 Korea Portal, All rights reserved. Do not reproduce without permission.