'Vincenzo' Season 2? Song Joong Ki Answers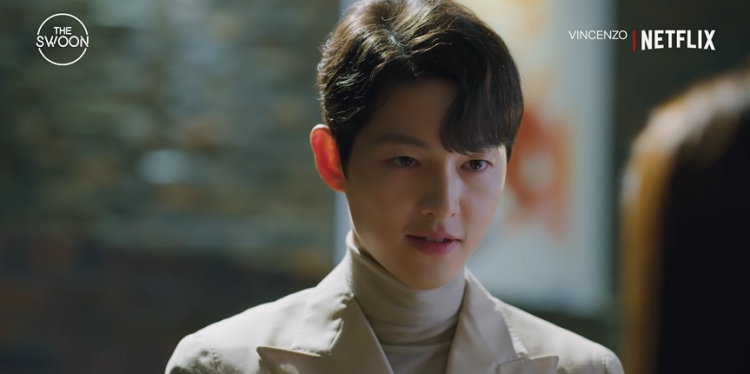 Recently, South Korean A-list actor Song Joong Ki sat in an interview after the very successful finale of his hit drama "Vincenzo."
On his role as Vincenzo Cassano
In the drama, Song Joong Ki plays the role of Vincenzo Cassano, an antihero who gives those who are "more evil" the taste of there of their own medicine. Although Song Joong Ki's Vincenzo is a "villain" viewers loved his character. However, the actor expressed his sadness for such public reception.
"When I got the script, I knew Park Jae Bum's productions often had an image of comedy, but I thought this was a sad genre. The reason is that viewers had to cheer for Vincenzo, a villain," Song Joong Ki shared during the interview.
"Vincenzo" Season 2?
According to Nielsen Korea, the tvN drama "Vincenzo" recorded its highest ratings during its final episode on May 2 with 14.636% nationwide and 16.564 in Seoul. Because of this, "Vincenzo" became the ninth highest-rated South Korean drama on cable TV of all time. Among tvN dramas, it placed sixth after "Crash Landing On You (2020)," "Reply 1988 (2016)," "Goblin: The Lonely and Great God (2017)," "Mr. Sunshine(2018)," and "Mr. Queen(2021)."
With the high ratings and positive viewer reception, many fans are looking forward to the second season of "Vincenzo." In regards to this, however, Song Joong Ki shared some sad news for fans. He said that as of the moment, there are no discussions about the drama's second season at all. And although he is thankful that there are viewers who loved "Vincenzo," its second season is very unlikely to happen.
"There are no discussions about season two at all. I'm thankful that there seem to be many people who want it. It is unlikely that there will be any internal discussions about season two in the future," Song Joong Ki revealed.
It is such a piece of sad news for fans. Despite that, we can still look forward to Song Joong Ki's future projects. Aside from that, you can still rewatch "Vincenzo" on Netflix and many other sites. Stay tuned for more updates!
© 2023 Korea Portal, All rights reserved. Do not reproduce without permission.
Tags:
Vincenzo Season 2
,
Song Joong Ki
,
Song Joong Ki update
,
Song Joong Ki news
,
Song Joong Ki Vincenzo
,
Song Joong Ki New Drama
,
Song Joong Ki vincenzo season 2
,
Song Joong Ki movie
,
Vincenzo updates
,
Vincenzo Season 2 news
,
Vincenzo Season 2 real
,
Vincenzo season 2 cconfirmed
,
Vincenzo kdrama
,
K-Drama