The 'Weightlifting Fairy' Is Returning: Lee Sung-kyung Making Comeback With A Rom-Com K-Drama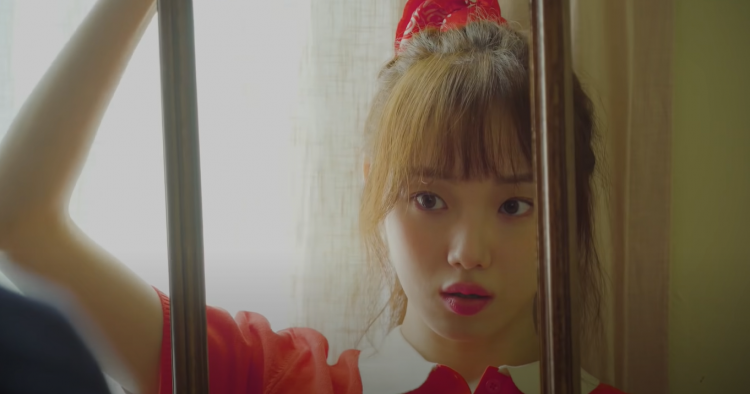 From being a fan favorite in "Weightlifting Fairy Kim Bok-Joo" to being the misconstrued neurosurgeon in "The Doctors," Lee Sung-kyung is an extremely talented and beautiful South Korean actress that all netizens know and love.
Previously in "Dr. Romantic 2" in the first month of 2020, Sung-kyung has been out of the spotlight for almost more than a year now. But recent reports containing Lee Sung-kyung's comeback have surfaced, and fans are extremely titillated.
Get ready, netizens! Actress Lee Sung-kyung is reportedly making her acting comeback as she is offered a lead role in an upcoming romantic-comedy K-Drama entitled "Shooting Star."
This has been confirmed as per reports from Ilgan Sports. The K-Drama "Shooting Star" will feature the story of popular celebrities who seem to show up like stars in the night sky. The K-Drama will also show the people behind the celebrities who give their all for the celebrities to "shine."
This is not a new concept in the K-Drama industry, but "Shooting Star" will be more on uncommon areas of the entertainment industry. Areas like public relations, journalism, team managers, and staff will be shown.
The character Oh Han-byul will be played by Lee Sung-kyung. Han-byul is the leader of the public relations team in Star Force Entertainment. Han-byul is known to be very charismatic, shining during speeches, and very responsive when issues arise.
In addition, in their entertainment industry, Han-byul is more popularly known as "queen of catchy writing" due to her being able to get the attention of readers and people. Han-byul carries with her a soft trusting voice, pretty eyes, and a calm demeanor which makes both actors and managers go to her if they have any issues.
This is perfect for Lee Sung-kyung as she is known to be able to garner the attention and trust of her viewers.
Netizens are really hoping to see Lee Sung-kyung on the small screen again and hopefully, "Shooting Star" will be accepted by the actress.
"Shooting Star" is going to be written by Choi Young-woo and is going to be directed by Lee Soo-hyun.
No details on a release have been dropped, but it is assumed to come right after if Lee Sung-kyung accepts the main role.
© 2023 Korea Portal, All rights reserved. Do not reproduce without permission.