Yeonwoo, Former Visual Of MOMOLAND, To Begin Uploading Regular Content On YouTube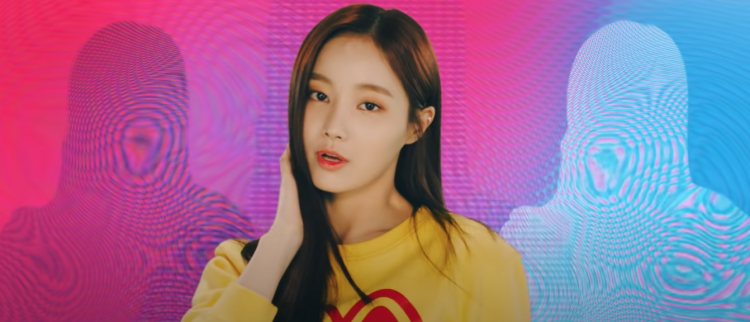 Currently, one of the well-known female K-pop groups, MOMOLAND, is a famous K-pop girl group under the South Korean entertainment agency, MLD Entertainment. The K-pop girl group made its debut on the 10th of November, 2016.
MLD Entertainment's MOMOLAND currently consists of 6 members. The six group members being Hyebin, Jane, Nayun, JooE, Ahin, and Nancy. The three former members, Daisy, Yeonwoo, and Taeha left the group almost around two years ago.
As mentioned above, on the 29th of November, 2019, it was confirmed that the members Yeonwoo and Taeha left MOMOLAND because of personal reasons.
Reportedly, Taeha was going to sign with another company, and it was confirmed that Yeonwoo will continue as an actress but will still be under MLD Entertainment.
At present, MOMOLAND is on a good course in the industry and from recent reports, a former member is taking strides in YouTube.
It was announced that Yeonwoo, a former member of MOMOLAND, had previously started a YouTube channel for her to have more interaction with her fans. This was announced in September of last year.
In more recent news, Yeonwoo confirmed that she would have a new series for her channel. The actress plans to upload personal vlogs from her daily life and the series will be called "YeonwooLog."
As per a South Korean news outlet, Yeonwoo was able to confirm this using the community post feature on her YouTube channel.
Alongside a photo of a cute cat, the post stated:
"Hello, this is Yeonwoo! I have started YeonwooLog as I wanted to let everyone know of my whereabouts as well as to communicate with everyone. Every Wednesday at 6pm! We will come with a variety of contents such as videos the staff filmed with me and videos I have edited and taken by myself, so do anticipate it!"
Good luck to Yeonwoo and her future endeavors!
© 2023 Korea Portal, All rights reserved. Do not reproduce without permission.