Who Are The Most Popular K-Pop Boy Groups This April? Read Here To Find Out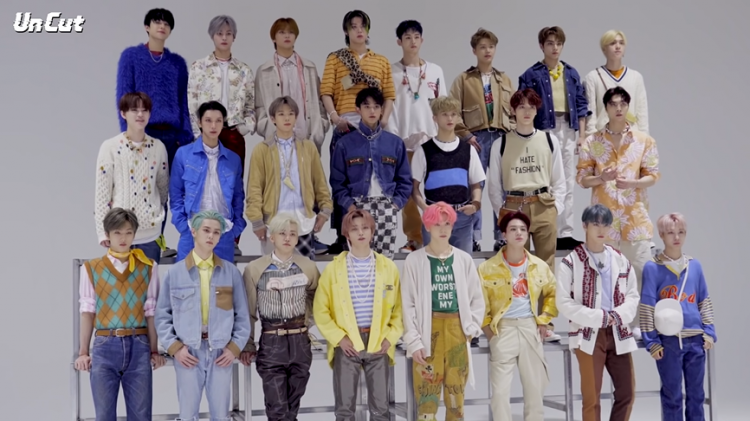 Every month the Korean Business Research Institute revealed who is this month's top boy group!
This month's K-Pop boy group ranking included some of the most popular boy groups of today.
After analyzing consumer participation, community, media coverage, and other activity indexes by all boy groups in the industry from March 10 to April 10, the Korean Business Research Institute crowned BTS as the number 1 boy group for the 35th consecutive month. The HYBE global superstars had a whopping 15,938,202 brand reputation index.
Coming in second place is SM Entertainment's NCT who scored a brand reputation index of 3.574,966. NCT has been consistent in bagging second place for 7 months now.
On the other hand, PLEDIS Entertainment's SEVENTEEN saw an increase in their rank after bagging third place with 3,354,205 brand reputation index. This feat by SEVENTEEN is remarkable as the group still managed to see growth in their stats even with the issue that member Mingyu faced in March.
Following SEVENTEEN are two established SM Entertainment boy groups, EXO and SHINee, at fourth and fifth place, respectively. Even with member Chanyeol going to the military and no other group activities, EXO, who has just celebrated their 9th year in the industry, proves they are still a force to be reckoned with after scoring a total of 2,410,094 for their brand reputation index.
Meanwhile, SHINee just made a comeback with all four members last March and has been actively promoting for the past month. They have garnered a total of 2,319,673 brand reputation index.
Here are the top 30 k-Pop boy groups for the month of April, according to the Korean Business Research Institute. Check out if your bias made it to the list!
#30 GOT7
#29 ONF
#28 2PM
#27 ENHYPHEN
#26 Golden Child
#25 NU'EST
#24 withus
#23 BIGBANG
#22 WINNER
#21 DRIPPIN
#20 SF9
#19 Stray Kids
#18 MONSTA X
#17 INFINITE
#16 Shinhwa
#15 TXT
#14 MIRAE
#13 PENTAGON
#12 Ciipher
#11 TREASURE
#10 ATEEZ
#9 BTOB
#8 THE BOYZ
#7 ASTRO
#6 Super Junior
#5 SHINee
#4 EXO
#3 SEVENTEEN
#2 NCT
#1 BTS
© 2023 Korea Portal, All rights reserved. Do not reproduce without permission.
Tags:
NCT
,
BTS
,
Seventeen
,
EXO
,
SHINee
,
Super Junior
,
ASTRO
,
The Boyz
,
BtoB
,
ATEEZ
,
Treasure
,
CIIPHER
,
Pentagon
,
MIRAE
,
TXT
,
Shinhwa
,
INFINITE
,
MONSTA X
,
stray kids
,
BIGBANG
,
Winner
,
GOT7
,
NU'EST
,
GOLDEN CHILD ENHYPHEN
,
2PM
,
KOREA N BUSINESS RESEARCH INSTITUTE
,
K-POP BOY GROUP RANKINGS
,
K-POP BOY GROUP RANKINGS APRIL
,
APRIL
,
K-POP BOY GROUP
,
k-pop news
,
K-POP UDTAES
,
K-POP RANKINGS