Cherry Bullet Members Reportedly Applied To Mnet's 'Girls Planet 999' Audition Program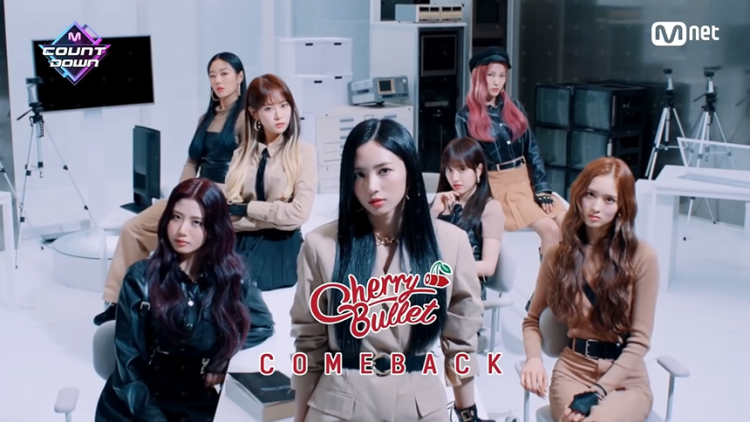 Mnet will be launching a new audition program very soon, and some of the hopefuls were from girl groups that have already debuted.
Korean, Chinese, and Japanese idol hopefuls will be participating in Mnet's "Girls Planet 999," where the idol-wannabe will be working hard towards their goal and unfold the imaginary world named "Girls Planet."
"Girls Planet 999" will be a survival show under Mnet and game company NCSOFT, which has established "UNIVERSE," a new global K-Pop platform. Similar to Mnet's previous survival show "I-LAND" with Big Hit Entertainment's "Weverse," the show will be producing content for global audiences through "UNIVERSE."
The upcoming audition program took application until February 21st but decided to extend it until February 28th due to a low number of applicants. Girls born before January 1st, 2006, were allowed to audition.
Meanwhile, an exclusive report from some Korean news sites, some of the applicants for the audition program were trainees from entertainment agencies, while others were members of current girl groups. It was also revealed that members from FNC Entertainment girl group Cherry Bullet have applied for "Girls Planet 999."
Initially, the production team behind "Girls Planet 999" planned to decide the final lineup in March but even to its already April, no lineup has been determined yet, and applicants, such as Cherry Bullet, are still waiting for the official announcement. The whole production for the audition program is currently behind schedule, although the lineup is expected to be finalized in mid-April.
The "Girls Planet 999" production team is reportedly speeding up their preparations and is selecting their hair, makeup, and stylist teams for the upcoming broadcast. They are also aiming to begin recording in June, and their projected broadcast date is September at the latest.
What do you think about Cherry Bullet members joining "Girls Planet 999"? Which girl groups do you think have also submitted their applications? Let us know!
© 2023 Korea Portal, All rights reserved. Do not reproduce without permission.
Tags:
Cherry Bullet
,
Cherry Bullet FNC
,
Cherry Bullet members
,
Cherry Bullet Girls Planet 999
,
Cherry Bullet members apply girls planet 999
,
Mnet
,
mnet girls planet 999
,
Girls Planet 999
,
Girls Planet 999 audition program
,
Girls Planet 999 when to air
,
Girls Planet 999 where to watch
,
Girls Planet 999 lineup
,
Girls Planet 999 M-net
,
Girls Planet 999 UNIVERSE
,
UNIVERSE K-Pop
,
UNIVERSE App
,
K-pop
,
k-pop news
,
K-Pop Updates