FM Chung To Work Closely With US To Protect Koreans Amid Asian Hate Crimes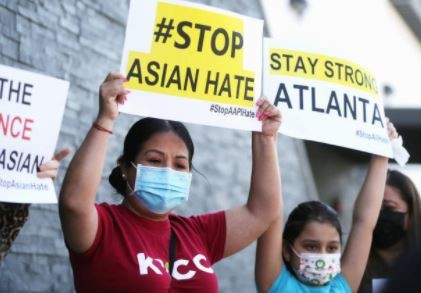 South Korea's Foreign Minister Chung Eui-yong emphasized the efforts of the government in protecting the safety of South Koreans who are residing in the United States amid recent deadly shootings in Atlanta and Asian hate-related crimes in some other parts of the US, asserting the close cooperation with Washington on the said matter, in a statement on Wednesday.
The official said the statement during a meeting with the senior officials at South Korea's foreign ministry office, the ministry said.
The move was made after four women in Atlanta, of Korean descent, were among the people killed in the bloody shootings in the said US city last week that was linked to the crimes related to Asian hate, which has been increasing since the start of the pandemic in the said western country.
The ministry quoted the statement by Chung saying that the rise in Asian hate-related crimes is a concern for safety and security for fellow Koreans who are in the United States. Moreover, the ministry vowed that the Korean government has been paying "keen attention" and would work closely with the assigned government institutions from the US at all levels to prevent the damage and make sure that they are safe.
Chung further expressed his deepest concerns on the recent rise in hate crimes against Asian and Asian Americans and extended his condolences to the people, family and communities affected by such crimes in the US He added that the Korean government would remain supportive of the US' efforts to deal with hatred and violence.
The United States Secretary of State, Antony Blinken, had also expressed his deepest condolences with regards to the deaths of the said women in the bloody shootings during his visit to Seoul last week for the diplomatic talks with the Foreign minister.
© 2022 Korea Portal, All rights reserved. Do not reproduce without permission.