Visual Queens Of K-Pop: Get To Know The Most Beautiful Idols Voted By Fans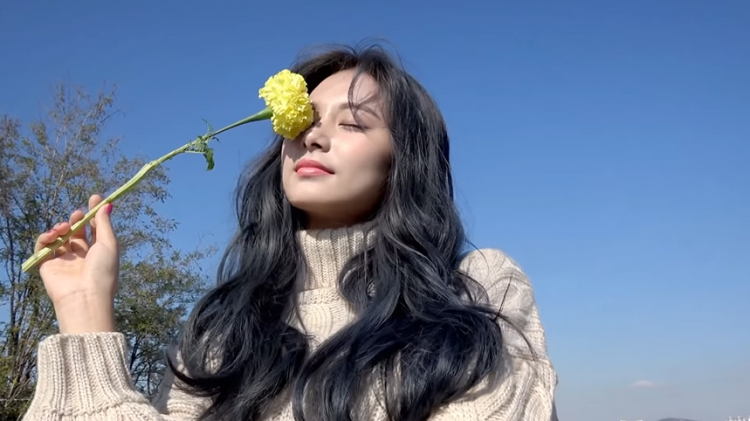 Aside from bop releases, fun variety shows and heartfelt dramas, the Hallyu wave has brought upon us angel-like visuals that could never be compared with anything.
Each member in every K-Pop group has their own individual roles: vocalist, rapper, dancer, and lastly, visual. More often than not, groups will hail one particular member as the "main visual," however, in this day and age, almost every K-Pop idol is gorgeous and visually outstanding! Take some legendary K-Pop faces such as After School Nana and TWICE Tzuyu, who were dubbed as the most beautiful women by TC Candler.
In this article, we listed the most beautiful K-Pop female idols according to fans. Read through the article to see if your bias made it to the cut.
Are you ready? Here are the 35 visual queens according to fans:
#35 Cheng Xiao from Cosmic Girls
#34 Jiwon Cherry Bullet
#33 Arin from Oh My Girl
#32 Sakura from IZ*ONE
#31 Yura from Girl's Day
#30 Gyuri from fromis_9
#29 Jeon Somi former IOI, soloist from The Black Label
#28 Miyeon from (G)I-DLE
#27 Shuhua from (G)I-DLE
#26 Minjoo from IZ*ONE
#25 Seolhyun from AOA
#24 Krystal Jung former f(x), soloist, actress
#23 Wonyoung from IZ*ONE
#22 Heejin from LOONA
#21 Naeun from APINK
#20 Yujin from CLC
#19 Sana from TWICE
#18 Yuna from ITZY
#17 Eunha from GFRIEND
#16 YoonA from SNSD, actress
#15 Bae Suzy former MissA, soloist, actress
#14 Jeongyeon from TWICE
#13 Joy from Red Velvet
#12 Sejeong former IOI, former gugudan, soloist, actress
#11 IU solo artist, actress
#10 Winter from aespa
#9 Yiren from EVERGLOW
#8 Irene from Red Velvet
#7 Jiyeon solo artist
#6 Nancy from Momoland
#5 Jennie from BlackPink
#4 Rosé from BlackPink
#3 Tzuyu from TWICE
#2 Lisa from BlackPink
#1 Jisoo from BlackPink
Votings on King Choice are still ongoing until March 31st. You can still vote for your favorite visual queen. What do you think of the rankings? Let us know your thoughts!
© 2022 Korea Portal, All rights reserved. Do not reproduce without permission.