North Korea, China Stronger Ties Amid 'Hostile Forces'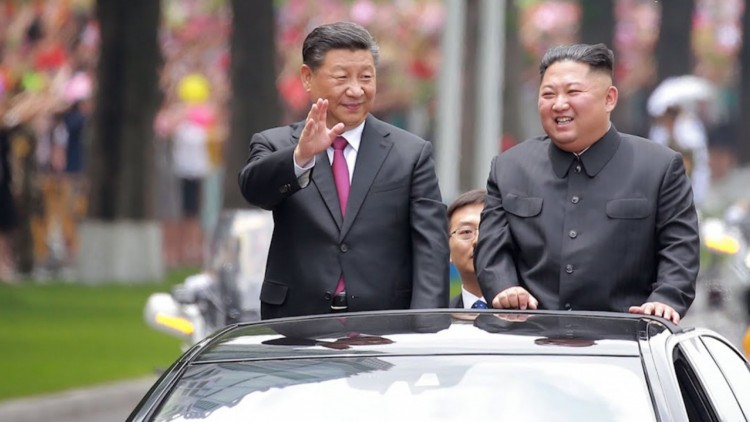 Kim Jong-un, North Korea's leader, and Xi Jinping, Chinese President, had exchanged messages on Monday, which stress the unity and stronger cooperation between both countries against "hostile forces."
The move is seen to possibly boost their traditional alliance amidst the increasing tension between the United States and China and the mired nuclear talks between Washington and Pyongyang.
North Korea's state-run news organization Korea Central News Agency reported the exchange of messages between the leaders of the two countries on Tuesday. The purpose of the said messages was to inform the Chinese president about the outcome of the ruling Workers' Party of Korea's eighth congress that was held in January.
The comments came after the United States and China had a face-to-face meeting in Alaska, the first high-official talks since President Joe Biden took his office. The meeting that was held in two days discussed various issues that had caused tension between the officials of both countries and turned into a war of words as they exchanged sharp remarks.
Antony Blinken, US Secretary of State, had blasted the human rights violations of China, as well as its economic coercion. China's top foreign policy official, Yang Jiechi, got back at the US official by accusing Washington of meddling in the country's internal affairs and also criticized the US' own human rights violations record.
The meeting in Alaska came after State Secretary Blinken and Defense Secretary Lloyd Austin visited Tokyo and Seoul early last week. Washington emphasized the essence of a stronger alliance in the East Asian countries to fight China's aggression and to discuss the nuclear issue of North Korea.
Analysts believe that the recent exchange of words between Pyongyang and Beijing is an attempt to solidify their alliance as a response to the said US engagement to its Asian allies to pressure them.
© 2022 Korea Portal, All rights reserved. Do not reproduce without permission.