TWICE's Tenth Member: Cardi B Jokingly Shared She Is K-Pop Group's Latest Member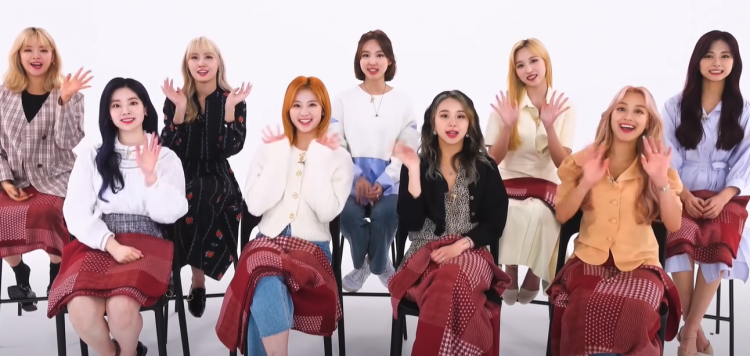 It is no surprise that JYP Entertainment's TWICE is already an internationally acclaimed K-pop group at this point of their career. K-pop has been booming in the west, and due to this, western entertainers are now even more acquainted with South Korean idols.
Recently, American Rapper Cardi B has had a rather cute interaction with a fan with regards to JYP Entertainment's TWICE.
Presently, Cardi B is one of the most popular female rappers today. She is also updated in the entertainment industry. Due to this, her interaction with TWICE is not the first time Cardi B has interacted with K-pop idols.
In October of last year, Cardi B was featured on BLACKPINK's "Bet You Wanna," and the song was even part of BLACKPINK's first album entitled "THE ALBUM."
Cardi B is the type of artist that goes beyond entertaining people with her music. Not long ago, the rapper used a filter on Instagram on an avatar with her likeness. Initially, fans did not pay any attention to it, but upon closer inspection, fans of Cardi and TWICE quickly saw that the first video filter was Cardi B's avatar dancing to TWICE's song "Like OOH-AHH."
One of the ONCEs, the fandom name of TWICE, posted a clip of Cardi's Instagram filter on Twitter. Cardi B even took the time to respond to the fan's tweet jokingly responding.
Cardi B replied, "I'm the tenth member duh."
The tweet quickly then blew up and garnered a massive following. Fans of TWICE are now speculating if whether or not Cardi B is a ONCE. In all honesty, imagining Cardi B as a member of TWICE is actually quite a pretty hype idea.
Currently, TWICE has not done any collaboration with any western artist. It will be perfect if their first-ever collab is with Cardi B. Perhaps Cardi B is just waiting for the K-pop girl group to reach out to her.
© 2023 Korea Portal, All rights reserved. Do not reproduce without permission.