Old Video Of Brave Girls Getting Scolded For Their Weight Resurfaces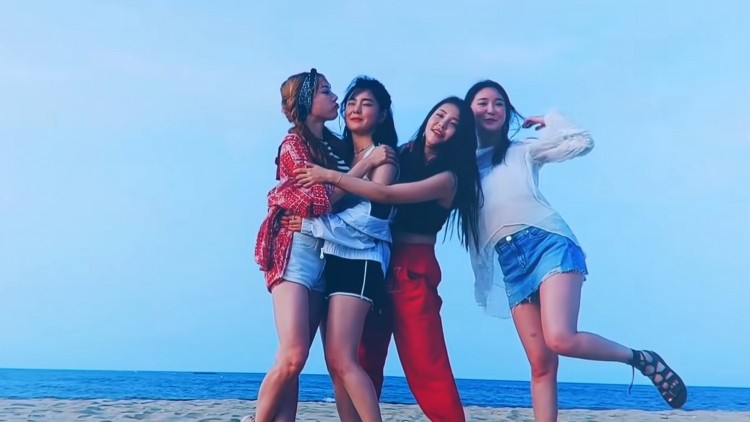 Brave Girls once again has gained some popularity after an old video of them resurfaces. The said old video was a feature of the group on MBC's "I Live Alone," wherein producer of Brave Girls, Brave Brothers, was also a star guest.
During the TV show, a clip of him talking to the six-member group was shown. Shockingly, the topic the producer spoke about was the weight of his trainees while they finish practicing for their song "Deepend."
Brave Brothers asked the girls what they ate before the practice. The girls replied that they ate salads. The producer was disappointed and told them that he knew they were stealing chocolates and sandwiches. He started scolding the girls about their diet.
He let go of some harsh words towards the girls, which made the Brave Girls frown. "You guys have to be in charge of dieting and trying to look your best for your promotions. I told you guys that you can eat what you want if you're confident in how you look," he commented.
Later on, Brave Brothers retracted some of his statements and reeled in his harsh comments. He then spoke about how the girl group was very important to him and that when they work hard, the public will feel touched. He then revealed the reality of the works that go into the success of the group.
"There are dozens of people who work so that you guys can perform and promote. They stay up all night and work harder than you all. If you guys disappoint them, those people will lose the will to work because they won't understand why they do what they do if you don't put in your effort," he shared.
The Brave Girls have gained popularity over their newest song, "Rollin'," which saw them winning their first Inkigayo award. Now, they are once again in the headlines for the resurfaced video.
© 2023 Korea Portal, All rights reserved. Do not reproduce without permission.