These K-Pop Girls Groups Are Dominating US' Pop Charts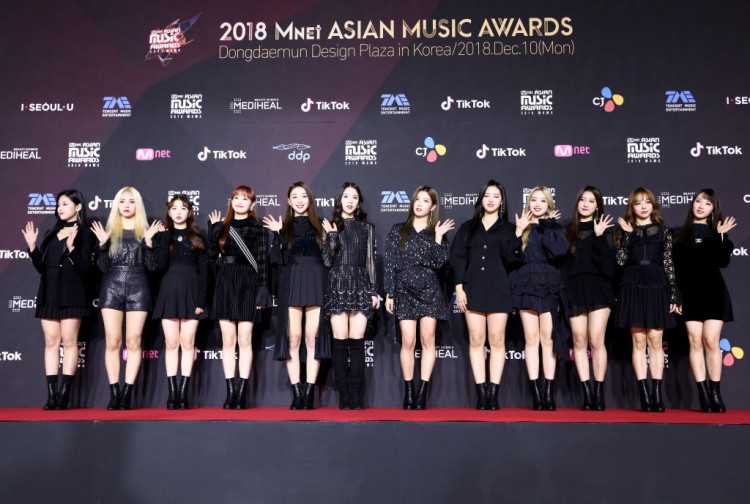 The music scene in America has always been difficult to breakthrough. Disc Jockeys usually stick to the same songs for weeks to ensure that listeners would stick due to familiarity or up until a new hit song releases into the airwaves. Never has it been easy for rookies or budding new artists to bag their first success story: that elusive first win in the west.
With that being said, the genre of pop is one of the hardest genres to break into as new hits release day after day. Artists are easily forgotten due to these frequent bangers. Listeners have been used to familiar names, and only the hottest of the hottest artists get the attention of listeners. That's where K-Pop's unique beats and lyrics come through.
The United States of America was engulfed in K-Pop, the worldwide pop frenzy, during 2012. Psy, being the pioneer, started the K-Pop craze, and now, in 2021, K-Pop still rages on through the US' pop-culture, media, and music charts. So When K-Pop's Loona, one of Blackberry Creative's artists, made a list for the first time, of course, it made rounds all over the USA.
"Star," Loona's hottest new single, echoed across America as it played continuously on the Pop Airplay chart. Albeit in the last place, "Star" makes its mark as one of the hottest modern K-Pop songs due to it making the all-time list on the all-pop tally at No. 40.
Loona is now the second K-Pop girl group that made a pop radio hit that resonated all over the United States of America due to placing in the ranking. Second only to Blackpink.
Last year during August, Blackpink did the same thing with their hit song "Ice cream" feat. Selena Gomez. With this being said, K-Pop's take over in America has only just begun, and it is safe to say that more is expected in the upcoming years.
© 2023 Korea Portal, All rights reserved. Do not reproduce without permission.