Weekend Recap: Djokovic Wins Historic 18th Grand Slam Title At The Australian Open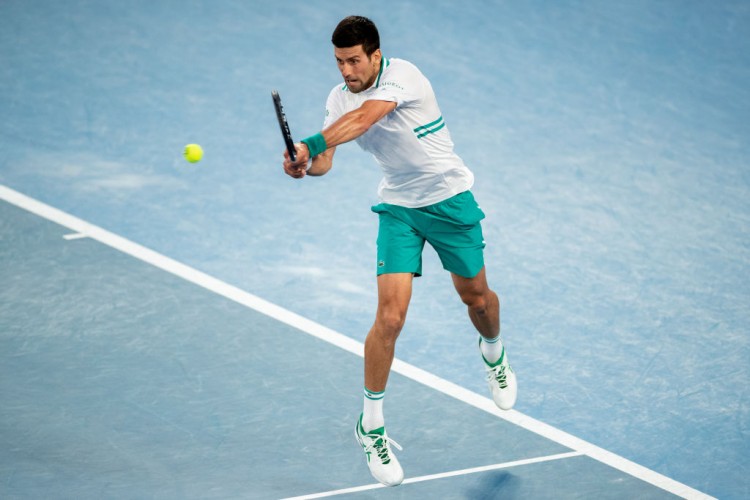 Novak Djokovic has won his historic 18th Grand Slam title at the Australian Open, recently defeated Daniil Medvedev, 7-5, 6-2, 6-2. It is also his ninth Australian Open championship.
Historic success
The world's number one-seeded Novak Djokovic in tennis has won his trophy three years in a row at Melbourne Park. The 33-year-old tennis player has won six of the last ten major tournaments overall.
His 18 grand slams catapult him within two of the men's 20 records that fellow tennis athletes Rafael Nadal and Roger Federer share.
Daniil Medvedev, currently at number four-seeded, was attempting to collect his first Grand Slam title on Sunday.
He failed to succeed with his opponent Novak Djokovic utilizing superb serving skills with baseline excellence, ending the Russian tennis player's winning streak at 20 matches. However, Daniil Medvedev has previously won his past 12 matches versus Top 10 opponents.
"Emotionally [this] was one of hardest tournaments I had, to be honest, with quarantine and a lot of things happening in the media," Novak Djokovic told the media.
Social media cheers
Social media were also abuzz with his recent win. The trend was started by Novak Djokovic himself, who tweeted a photo holding the trophy, with the caption that includes no words, but the nine and three hearts emoji.
His wife, Jelena Djokovic, tagged his success as a "love affair" with the RL Stadium.
She posted on her Twitter account, "The love affair that my hubby has with the RL stadium is broadcasted worldwide for many years now (#9) and I am happily subscribing to watch the drama, top (emojis) Here's to many (trophy emoji) kisses and huggs!! And bring it home amore (emojis) CHAMPION @AustralianOpen 2021 @djokernole."
Daniil Medvedev shared his congratulations on social media, saying it is "not the match" he wanted, praising his opponent, and saying he is "proud of his Aussie summer and cannot wait to be back next year."
© 2022 Korea Portal, All rights reserved. Do not reproduce without permission.