K-Parents And Their K-Pets: K-Pop Idols And Their Famous Animal Companions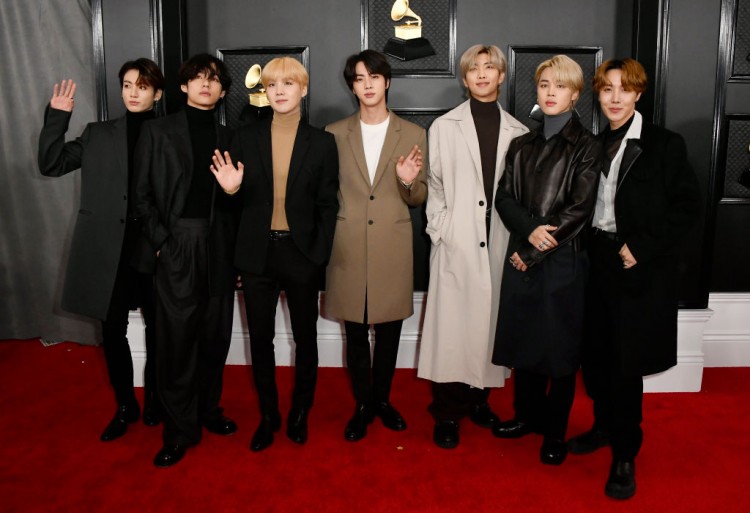 As the popularity of K-Pop rises all over the world, K-Pop idols and artists gain more fame. As their fame rises, their fans get more interested in their personal lives.
Not all personal information is always shared by the K-Pop idols, but one aspect is almost always open to being shared: their pets.
The first pets ever put into account were recorded eleven thousand years ago. Now, in 2021, pets are still common all throughout households. Pets are known to reduce stress and improve mental wellness. Being a part of the K-Pop industry is known to be very stressful at times. Aside from stress, animals just have a certain appeal that can charm people, not only their K-Pop idols but the fans as well.
K-Pop fans fall head over heels for their idols' pets, which in turn adds fame and notoriety to their respective K-Pop Idols. K-Pop who are too adorable even have their own social media accounts.
With that being said, here is a list of K-Pop Idols and their loyal animal babies:
BTS
1. V's dogs, Yeontan/Tannie the Pomeranian, Soonshim, Ssyongssong, and cat, Kkanji the Chinchilla Persian
3. RM's puppy, Rapmon/Monie
4. Suga's Toy Poodle, Holly
5. Jungkook's dog, Gureum
6. J-Hope's Shih Tzu, Mickey
7. Jin's dog Jjangu a Maltese, Gukmul a sugar glider
EXO
1. Sehun's dogs, Vivi the Bichon Frise and Monsieur
2. Kai's Monggu the Poodle, Jjangu the Toy Poodle, and Jjangah another Toy Poodle
3. Suho's puppy, Byul
4. Chanyeol's Toy Poodle, Toben
5. D.O.'s dogs, Pepper and Ink
6. Baekhyun's Corgi, Mongryong
7. Xiumin's Norwegian Wood cat, Tan
BLACKPINK
1. Lisa's cats, Leo the Scottish Fold, Luca and Lily, the Ragdolls, and Louis, the British Shorthair
2. Jennie's dogs, Kuma the pomeranian and Kai the Cocker Spaniel
3. Jisoo's Dalgom, the Shih Poo
TWICE
1. Mina's dog, Ray
2. Momo's dogs, Boo, a Norwich Terrier, and three Jack Russels: Petco, Pudding, and Lucky
3. Nayeon's Kookeu, the Pomeranian
4. Jeongyeon's Nanan, the Poodle and Bomb, the Scottish fold
© 2022 Korea Portal, All rights reserved. Do not reproduce without permission.