Marvel Paid Billions For Just A Thirty Second Cameo In 'WandaVision's' Episode 5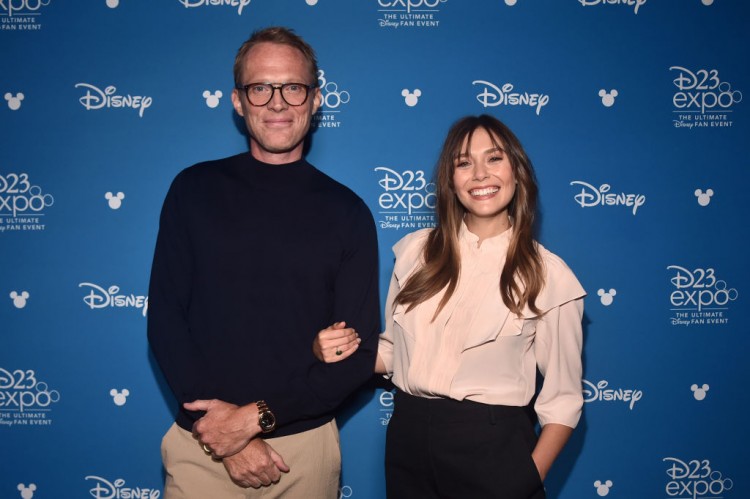 Be Careful! Spoilers ahead for Disney Plus' "WandaVision".
The titular main characters of "WandaVision" are Wanda, known as Scarlet Witch, and Vision. Both debuted in the comic book scene during the 60s, and both have had their share of tragedies and mishaps throughout the years.
Leading lady Scarlet Witch first showed up in the comic book papers in Stan Lee and Jack Kirby's The X-Men, working for the villain Magneto. She was eventually written in as one of Magneto's children, alongside her brother Quicksilver.
Moving forward to present times, "WandaVision", Disney Plus' 2021 first Marvel exclusive, hits the small screen and immediately makes an impact on viewers due to its odd and mysterious portrayal.
Ever since the very first footage of the "WandaVision" was released, MCU fans have been specific on solving the show's main allure: how and why Wanda Maximoff, played by Elizabeth Olsen, and Vision, played by Paul Bettany, are thriving and surviving as seeming-to-be a freshly-wed couple in American suburbs within multiple eras of sitcoms.
An example of "WandaVision's" oddness would be during the second episode "Don't Touch That Dial", before the episode ended, Wanda directs herself towards Vision and asked, "Is this really happening?". This alluding to whether or not she was talking to Vision or the audience itself.
Many more puzzling moments arise, but "WandaVision's" 5th episode really winds the eeriness to the max. Almost any and all scenes from Episode 5 could make it the most thrilling episode of "WandaVision" so far, but the show's final moments was the scene that stood out from among the rest.
At the end of "WandaVision's" 5th episode, right after Vision steps up to Wanda and asks her questions, the sound of the doorbell pops up. As Wanda explains it was not her this time, she opens the door, and to everyone's surprise comes a familiar face; her supposedly-dead brother, Pietro Maximoff, more famously known as Quicksilver.
But a twist arrives. It is not the same Pietro who was in "Avengers: Age of Ultron," played by Aaron Taylor-Johnson. It's the X-men version of Pietro, the one played by Evan Peters.
The reason why this is such a big deal for X-Men's Quicksilver being in the MCU, was because of Disney buying 21st Century Fox. Disney bought 21st Century Fox for $71.3 billion back in 2019.
Episode 6 will be released on February 12 at midnight PT/3 a.m. ET/8 a.m. GMT.
© 2021 Korea Portal, All rights reserved. Do not reproduce without permission.