Activision Blizzard Might Be In High Waters Due To Character Scandal In 'Call Of Duty'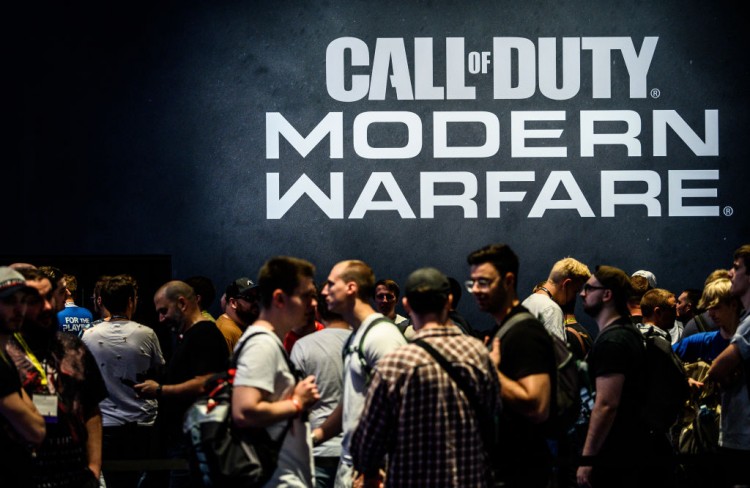 Since the merger of Activision with Vivendi Games in 2008, Blizzard's brand name has been included under Activision, resulting in the holding company.
Video game franchises such as "Diablo" and "StarCraft," known for their gore and addictiveness, were now under the reigns of Activision's superb skills in giving their players a massive multiplayer experience. An example of this would be Infinity Ward's, a subsidiary company under Activision, "Call of Duty."
A recent title under Activision's "Call of Duty: Modern Warfare," a remake of a hit game back in 2007 with the same name, has garnered worldwide success with its gameplay and story. Aside from its views on politics, gamers have expressed that this game has rejuvenated the COD genre, inviting new players and enticing old players to revisit "Call of Duty." But like in most cases: with success comes the possibility of controversy.
Activision has recently been under fire due to its new character in the game: Mara. Mara is an operator in "Call of Duty: Modern Warfare." A Copyright infringement lawsuit was filed against Activision Blizzard by Plaintiff Clayton Haugen due to Mara being allegedly copied from Haugen's character, Cade Janus, from a short story called "November Renaissance."
Activision Blizzard's Mara, along with another character named Nikto, was released during 2019 for "Call of Duty: Modern Warfare." The characters were made attainable as part of the battle pass for the season for "Call of Duty: Modern Warfare."
In an early concept shoot, Plaintiff Clayton Haugen posted on his Instagram a photo of Cade Janus being portrayed by a model named Alex Zedra. According to Haugen, it was suspicious when Activision Blizzard hired Alex Zedra to be modeled after their "Call of Duty: Modern Warfare" character, Mara.
Both Activision Blizzard and Plaintiff Clayton Haugen have decided not to release any comments with regards to the subject matter.
You can see the full documented complaint of Haugen to Activision Blizzard here on this link.
© 2021 Korea Portal, All rights reserved. Do not reproduce without permission.