Netflix Reveals Release Date For Anime Adaptation Of 'Pacific Rim'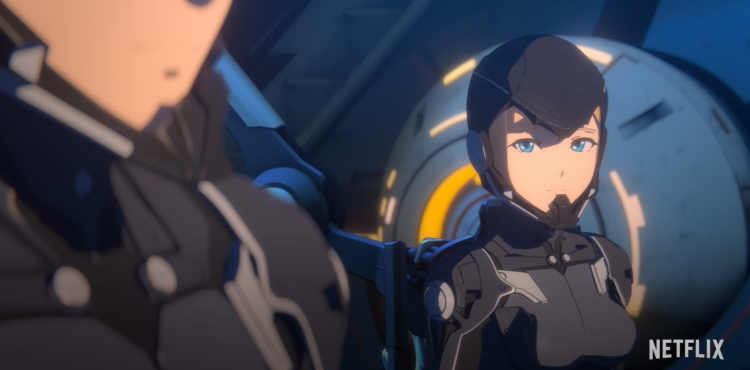 The world was taken by storm when Guillermo del Toro's monsters known as Kaiju set cinemas ablaze in July 2013 with the blockbuster hit: "Pacific Rim". Not long after that, a direct sequel, "Pacific Rim: Uprising", followed suit on March 22, 2018 directed this time by Steven S. DeKnight.
Now, in 2021, it is announced that the world will once again be introduced to the ravaged world of "Pacific Rim", this time in an animated experience with the Final working title: "Pacific Rim: The Black". Truly a treat for both anime and monster movies fans.
It is revealed that the animated series follows two siblings, desperate to find their lost parents, pilot an abandoned Jaeger, a mobile weapon mech to combat monsters. As seen in the first teaser for "Pacific Rim", it is revealed the desolated world, where Kaiju have taken over Australia.
An animated "Pacific Rim" follow-up was announced in 2018, with the title officially revealed in late 2020.
For obvious purposes, not much of the plot details of "Pacific Rim: The Black" have been discussed by the creators. But the teaser showed the protagonists, the two main siblings, revving up their Jaeger and starting up the drift sequence.
The Showrunners of "Pacific Rim: The Black", Craig Kyle and Greg Johnson, have roots in writing action as they both served for the comic book company Marvel. Additionally, the animation will be handled by Polygon Pictures. It is the same company that did the animation for the animated "Ajin" and "Godzilla" series.
It is safe to say "Pacific Rim" is in good hands as Netflix, the production company and number one streaming-service, has a ton of experience already when it comes to original shows, both animated and live-action.
"Pacific Rim: The Black" hits Netflix on March 4, 2021 on Netflix.
Can't wait for the release of "Pacific Rim: The Black"? Click here to see a list of animated series originals from Netflix to check out.
© 2022 Korea Portal, All rights reserved. Do not reproduce without permission.