Fans: Do not share MOMOLAND Nancy's Undressing Photo, Report To MLD Entertainment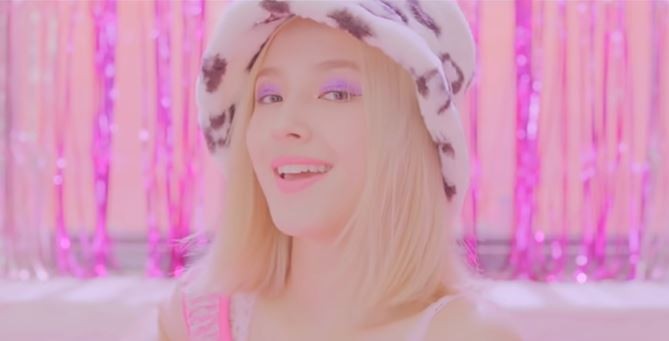 Secretly filming women has always been a problem, and recently, it was reported that a staff member had leaked photos of MOMOLAND Nancy undressing to a private group chat.
According to the reports, a photo of Nancy while changing in a dressing room during the 2019 Asia Artist Awards (AAA) have started circulating online through numerous forums and Discord servers. Some fans believe that the person responsible for taking the photo was a staff member because they are the only one who has access to the dressing rooms, especially during awards shows and important events.
Originally, the photo was shared in a group chat comprising of more than 500 people. Since then, it was shared to numerous fan forums and chat groups and even made it's way to an ITZY fan club (MIDZY) Discord server.
Soon enough, the photo of Nancy was said to be shared with various Not Safe For Work (NSFW) Twitter handles, who brought the issue to the attention of international K-Pop fans.
As soon as the incident came to the attention of fans, they have quickly sent emails addressed to MLD Entertainment, the agency handling MOMOLAND and Nancy. Also, they are encouraging other fans to email the agency to bring the incident to the attention, find the culprit, and take legal actions to protect Nancy and other artists.
Moreover, MOMOLAND fans are working together to clearing Twitter searches. They have also spammed Twitter by tweeting positive comments and praises towards Nancy and MOMOLAND, and even pushed the hashtag #OurRainbowNancy. Fans have also informed others not to share and further leak the photo to protect Nancy's privacy.
Anyone can be a victim of such indecent acts, such as secretly filming women without consent and sharing it on various social channels. In fact, there is an on-going battle against "spy-cam" and hidden cameras in South Korea. However, up to this day, South Korean law is relatively lenient against such indecent acts.
Previously, Bomi from Apink, and even the late Goo Hara of KARA have been victims of hidden cameras. This recurring issue has made netizens angry. As netizens, let's be more responsible for what we share. Do not support and go along with such indecent behavior. Here's a gentle reminder to not share spy-cam pictures and videos and report them to the appropriate authorities.
© 2023 Korea Portal, All rights reserved. Do not reproduce without permission.