Red Velvet Irene's First Public Appearance Since Attitude Scandal Draws Divided Opinions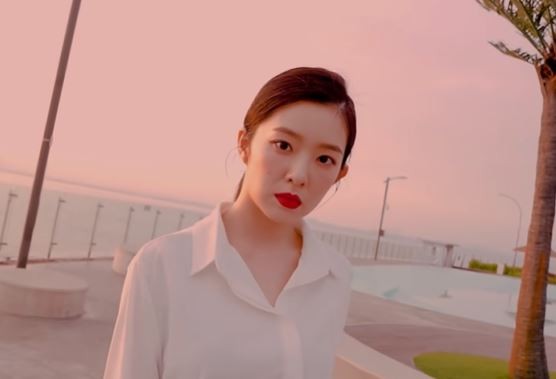 On January 1st, Red Velvet's leader and main visual Irene returned to the public eye together with her groupmates after a few months since her attitude scandal.
Irene made her first public appearance during SMTOWN LIVE's "Culture Humanity," which is a free online concert participated by various SM Entertainment artists. During the concert, the quintet performed some of their biggest hits, including "Bad Boy," "Peek-a-Boo," and "Psycho."
Aside from Irene, it was also Wendy's first public performance since her December 2019 incident, where she suffered from various injuries. While fans were elated with Wendy's highly-anticipated return to the stage, Irene's appearance received mixed reactions from the public.
There were fans who showed their positive support towards Irene and Red Velvet. Some ReveLuvs left adoring messages of support towards the girls, especially Irene, whom they missed so much. They have also expressed their warm welcome for both Irene and Wendy's return. Many have also wished Irene and the Red Velvet members happiness and a fruitful 2021.
However, not everyone was happy about Irene's return. Many are criticizing the idol for returning so quickly when the scandal only happened two months ago. Some are even calling her shameless for doing so. Some netizens also commented that it is hard to look at Irene the same way since she had revealed her true attitude. Because of Irene's attitude scandal, many are also petitioning for her removal from Red Velvet. They are also hoping not to see Irene appear on TV ever again.
This mixed public opinion regarding Irene's return to the limelight was due to the scandal that erupted when an editor shared how she was verbally attacked by the Red Velvet leader. Many industry insiders have also stepped forward, claiming that they have experienced the same mistreatment from the idol. Since then, Irene and her agency, SM Entertainment, issued an official apology regarding the issue. Irene herself personally asked for an apology from the editor concerned and promised to reflect on the incident.
Since then, the editor acknowledged Irene's apology and asked fans and the general public to stop posting malicious comments against the idol.
Meanwhile, brands such as Clinique has removed Irene's advertisement images and posters from their physical stores and websites following the attitude controversy.
© 2023 Korea Portal, All rights reserved. Do not reproduce without permission.
Tags:
Irene
,
Irene First appearance
,
Irene Red Velvet
,
Irene Red Velvet Scandal
,
Irene red Velvet Apology
,
Irene Red Velvet SMTown Concert
,
Did Irene performed in SMTown Concert
,
Red Velvet Wendy
,
Red Velvet News
,
Red Velvet Updates
,
Red Velvet performance complete group
,
Red Velvet Psycho complete group